Dragon Ball Super: confirmed dubbing
What everyone expected, dubbing confirmed in 'Dragon Ball Super' for 2017.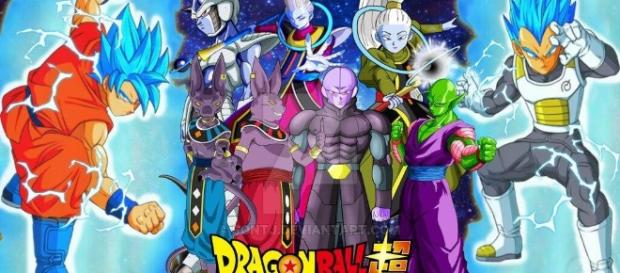 Finally, it has been confirmed that the series, "Dragon Ball" super, will be dubbed in the languages of English, French and German, Fuji TV and Toei Animation confirmed this. This could easily help the series reach an even wider audience, in the sense that, viewers from around the world will be able to hear the anime spoken in their own language, and they won't have to read any subtitles whatsoever. In doing this, fans from around the world will be able to just sit back, relax, and enjoy the show.
The process has already begun
Every time the official confirmation approaches, and every time more countries are added to the list as far as dubbing goes, the reach is increased further with every country and every language that is added. Not that the series is suffering by any stretch in terms of popularity, however, as more countries and more viewers gain access to the show in their own native tongue, you get a sense of the global nature of things, and get an idea of just how far the reach extends.
Countries like Spain, France, China, Portugal, England, and Ireland have already begun. In China, the dubbed episodes began to stream in October of the current year, whereas the dubbing for Germany, North America, Spain, Ireland and England is slated for 2017.
Sean Schemmel as Goku's voice
It's necessary to emphasize that all the dubbers the different countries are the same, with the exception of Spain, where Goku's voice, initially done by Jose Antonio Gaviria, will be doubled by Paul Dominguez. Let's hope that for the American person there are no changes.
The new saga
In the advance of the chapter 71, we will be able to estimate fragments of the new argument. The provisional title of chapter 71 speaks of a supposed murder. As has been discussed previously, it is highly likely that the upcoming saga will center around the death of Goku. On top of which, Goku will meet his end at the hands of the highly skilled, highly trained, ruthless assassin known as Hit. Either way, it will be interesting to see how this unfolds.