'Dragon Ball S': Gohan revenges Goku death in Hit's saga. Confirmed.
We share with all of you a new information filtered by a 'Japanese press', which confirms that Gohan will revenge Goku's death.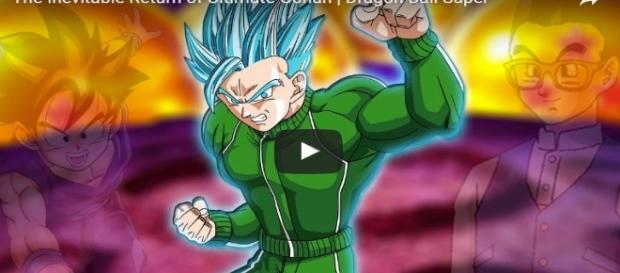 During the last days, the social networks and press related to the franchise of the Japanese series, have not stopped filtering interesting details related to the upcoming end of the series of "Dragon Ball Super" and the new saga of Akira Toriyama, which is on the way. Recently, ''V-Jump'' leaked the title and synopsis of the next chapter number 71. This episode refers to the murder of Goku, confirming once and for all the death of one of the most powerful and beloved warriors, belonging to the Saiyan race.
Apparently, once again, it is repeating what happened to our beloved warrior in the "Dragon Ball GT series". As we know, in this series, we all witnessed of the disappearance of Goku, many said he had died, but his body never was shown to us. Will Goku really die this time? Next, we share with you a new exclusive information, related to the return of Gohan, who, according to this source, he will play a very important role in the saga where Hit has been shown as the villain evil.
Title and synopsis of the next chapter of the series
Title: Goku will die? The murder order must be executed!
Synopsis:
Before starting talking about the series' end and the new saga of Akira Toriyama, we want to clarify this new information was supplied to us by ''V-Jump magazine'', an emblematic and reliable source of great importance related to Toei Animation and the world of the anime.
The synopsis for the next chapter is focused on the death of Goku, or rather Hit, who, according to unofficial sources will be who will kill the powerful Saiyan.
There are those who doubt that it is Hit, the one in charge to fulfill this macabre plan. It is said that he will be a mysterious being, who will fulfill that charge. However, what we can be sure is that Goku will die or disappear, as happened in ''Dragon Ball GT'', according to information filtered by the source already mentioned.
Gohan revenges Goku death
After rumors about Goku's death, finally, it was already confirmed that our beloved warrior will die and that Gohan will appear to revenge his death.
According to this source, this event will happen just in days, so the next saga would have an interesting opening.
Next, we will show you the progress of the upcoming chapter of the series, with some leaked information about this saga. Enjoy it, and stay tuned. And, in the meantime, we await the arrival of the next chapter.
Click to read more
You will watch a video to read the news
or