'DBS': Yamcha reaches a new phase
Here we share with you the interesting facts of the new chapter of the series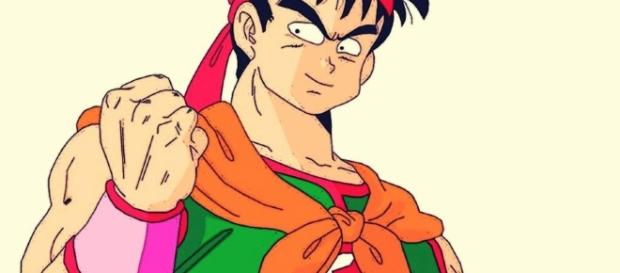 Episode 70
In the new chapter number 70 of the series of "Dragon Ball Super", there appears a new complete fighter to face the equipment of Champa that is segmented by several personages previous to the martial arts tournament of the 6 and 7 Universe.
It seems that Earth has a new baseball tournament to challenge the Saiyans. Who wins the tournament will be able to keep the trophy and ask for a gift of training in the 6 universe, while if Champa fighters manage to win they could stay for a longer time in Universe 7, where The God of Destruction Bills-Sama lives.
Though he has a few friends in his habitat he will need the help of the warriors to win back the baseball tournament, because his brother has won on several occasions. This is a situation that keeps Champa very upset because he might lose again in his tournament.
The team of the god Champa
The most famous characters in the team of the god Champa are Hit and Frost, who are two very strong fighters and have a great ability to move. Everything seems to be good for the team of the Universe 6. But there is a great disadvantage since the warriors, as the god Beerus-Sama can win with advantage because Yamcha has already participated in professional baseball tournaments, so he would be the team captain and can win at once.
Yamcha will reaches the Saiyan Phase
There is a possibility that Yamcha reaches the Saiyan Phase, because since a long time ago he wants to be part of Saiyajins' family. Now if he wins the tournament, the Saiyans could train him to be part of the family. It is something that a long time ago could have been but the lack of protagonism of the character in the different series was something that made it weaker. Just wait around two weeks to appreciate the new chapter of the "Dragon Ball Super" serie, which you can enjoy in different social media.
If you want to know more about the serie and the new saga developments, we invite you to watch the next video of YouTube.
Dragon Ball Super Episode 70 Preview | DBS episode 70
Click to read more
and watch the video
or