DBS: Vegeta and Gokú's unpublished images for the new saga
The plot draft takes a rest, showing us a new appearance of the protagonists.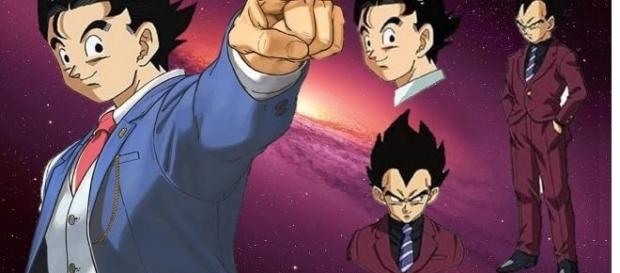 The chapter number 69
Surprising! we are waiting for chapter number 69 of the emblematic series, "Dragon Ball Super," which would be having the premiere with accuracy in the next hours and with a plot out of context, since it would show us an amazing battle that will pit the Z-warriors against the android Arale with the zeal of the protection of the universe before his incredible power. A phenomenal and unexpected battle happens on earth, and puts all of the earth's inhabitants at risk.
The celebration in the Capsule Corporation
Before the above-mentioned context, there are celebrations occurring at an event of great scale in the Capsule Corporation, where the best scientists from around the world come together to meet, and to show off their big advancements and developments.
Certainly, Bulma also is present, as she is participating in the event along with the other scientists. Also present, and in attendance at the event is the famous doctor, and creator of the android Arale. Chaos ensues amid the packed area with the android Arale, and it's up to the Z-warriors to at least attempt to put a stop to this, and to keep the android from causing any damage and possibly hurting any of the guests in attendance at the event.
Goku is initially present at the event to work security for the occasion, one can only guess at whether or not he was anticipating a fight.
However, since it is "Dragon Ball" we are talking about here, all fans and viewers of the series know that no matter what event is taking place, and no matter how cool, calm, and collected events seem to be unfolding at an exterior level, a battle, a showdown, and a confrontation are never far from bubbling up from below the surface and causing full-scale havoc and destruction. Also, don't let the fancy suits and formal attire fool you, as the Z-warriors are always ready and prepared for battle at all times.
In the meantime, as we look to the future, and as fans anxiously await the arrival of the upcoming saga, we leave you with a video below. Enjoy: