'DBS': The god of the destruction of universe 10 ordered to kill Goku?
The god of destruction would hire Hit to eliminate Son Goku in the new coming arc.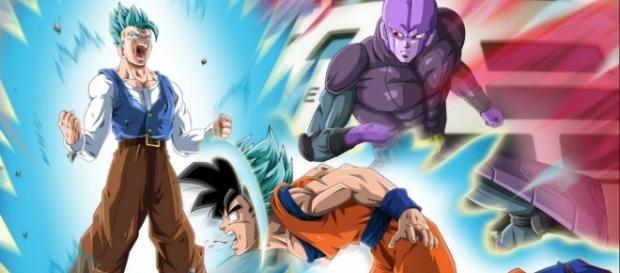 Surprising! We are just weeks away from the official premiere of the new saga of the iconic series "Dragon Ball Super", whose events seem to be the best that would be presented so far, the date of issue for this new storyline would start the day December 17th.
As was revealed by the post that we were given the future titles, which gives a brief description to the assassin, ie to Hit, who would try to eradicate Son Goku at the request of a job, we have to take into account that Hit's job is to be a killer.
Besides that this personage has a thousand years of doing this same job in which he has had the opportunity to do his work successfully in every request that they have made, nevertheless, this is where the question arises who was the one that sent to Hit to kill Goku. Most likely it is a god of destruction, but what god could he send Hit?
Champa
Champa is the god of the destruction of the universe 6, who has shown some bitterness towards the Bills team participants since they have managed to ridicule the participants of his team by defeating each one easily and even putting at a disadvantage the Same Hit. For this reason, this god is frustrated, but Champa is also one of the least selected in the contract to Hit since he has proposed a revenge to Bills.
The god of the destruction of the universe 10
This is where the numbers point to being more correct since we remember that Bills destroyed a Kaioshin of the universe 10, without him first having spoken to the god of the destruction of that universe or even having informed him of what happened. For this reason, the god of destruction could take revenge by eliminating the most powerful being possessed by the universe 7, that is Goku himself, and by not having a killer in his universe he has to hire the killer of the universe 6, that is, Hit.
"Dragon Ball Super" Is a Japanese television anime produced by Toei Animation, which began airing on July 5, 2015. It is a sequel to "Dragon Ball" manga and the first television series, which Offers a new story after 18 years. It is established after the defeat of Majin Boo when Earth has once again become a peaceful place.