DBS: has the identity of the murderer who kills Goku been revealed?
An image of Saikyo Jump magazine could reveal the alleged murderer of Son Goku.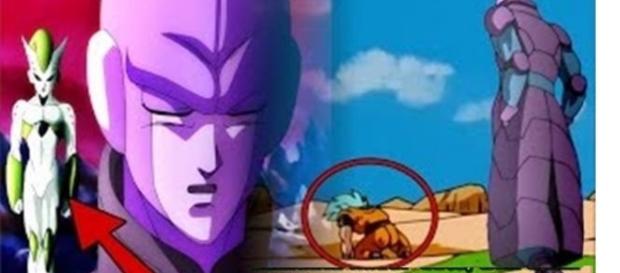 Surprising! The new saga of "Dragon Ball Super" is nearer than ever. Having said that, the latest plot arc involving the Death of Goku is perhaps one of the most anticipated story arcs in recent memory, and social networks and other forums are buzzing with talk of what will be coming when the next saga premieres later this month.
A strong rumor?
In effect, a strong rumor has been making the rounds across those social networks, particularly on both Facebook and YouTube, where hundreds and thousands presume that Son Gokú, the Super Saiyajn of universe seven might be eradicated forever, at the hands of somebody completely unknown.
Or are they?
Information from the magazine Saikyo Jump
A new informative image from the emblematic Japanese magazine Saikyo Jump, has revealed the official title of the episode number 71. In spite of that this information already is known, the magazine has gone beyond and the title has brought also the first official summary that might give us more to discover -- the name of the highly skilled, highly trained assassin who tries to eradicate Gokú.
The chapter number 71 will have as its date of premiere on December 17th, and it will be this episode that lays the foundation for all that's to come in the following saga, and everything that viewers and fans can look forward to as part of the development of this next saga, and the overall enrichment to the story of this long running series.
The corresponding title of this chapter is as follows: "The return of the most powerful assassin! The amazing tactics and technology of murder is really surprising!"
Is confirmed completely that the above-mentioned assassin has not come to the land of the universe seven of his own will, but on the contrary, has been contracted by someone to plan, put together, and execute Son Gokú. Nevertheless, the Super Saiyan is capable of off-setting this by discovering the real identity of the assassin. Much of the speculation revolves around the identity of the assassin being Hit, and, if that is the case, this new story arc is starting to take shape!
Click to read more
and watch the video
or