'DBS': Goku's death on Christmas?
The way Goku dies is revealed: Hit's silent ability. But who ordered him to do it?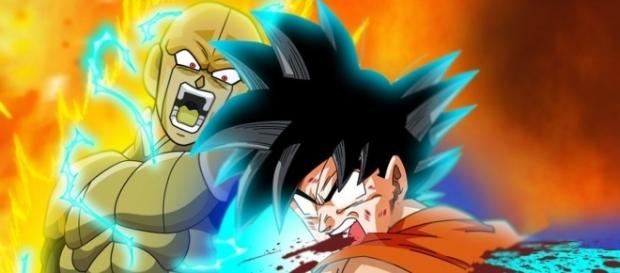 The title has been revealed for Episode 72 of "Dragon Ball Super," and finally gives us an idea of ​​how it is that Goku could die in the next story arc.
Let's start by analyzing the episodes to be released
On Saturday, December 3, "Dragon Ball Super" episode 69 opened and was titled "Goku vs Arale," in previous articles we have done a deep analysis of this new episode, in short, a filler chapter will serve as a tribute to Dr. Slump. Doctor Slump was an original work of Akira Toriyama, and thanks to this work becoming popular in Japan, it helped to lay the foundation for the eventual popularity of the Dragon Ball series.
On December 10th of this year, episode 70 will be released, in which we will be able to see our beloved and iconic characters participate in a baseball tournament.
"Dragon Ball Super" Chapter 71 opens on December 17th, and this is precisely the date when the new saga will be announce. By this point, we will also likely have further details surrounding the next story arc, as well. So far we only have the title of the beginning of this plot arc that is: "Goku dies! The order of the assassin must be executed," for the presentation of this title you can see Hit in the background, so we fans are almost certain that the person responsible for murdering Goku will be Hit.
And finally, we have Episode 72
This one premieres on December 24th and this chapter is titled: "Counterattack An invisible assassination skil!" It seems that if Goku died in this plot arc, it would be in this episode, and by the ability of invisible murder.
There's a lot to look foward to in this coming arc. Will Gohan return to form? Will Vegeta take the spotlight? We are just days away from the premiere of the new "Dragon Ball Super" saga!
"Dragon Ball Super" Is a Japanese television anime produced by Toei Animation, which began airing on July 5, 2015.
It is a sequel to the "Dragon Ball" manga and the first television series offering a new story after 18 years. It is established after the defeat of Majin Boo, when earth has once again become a peaceful place.