'DBS': Botamo was the one who sent Hit to kill Goku. Confirmed
We analyze the new information filtered by a Japanese source, which reveals the character who ordered Goku's death.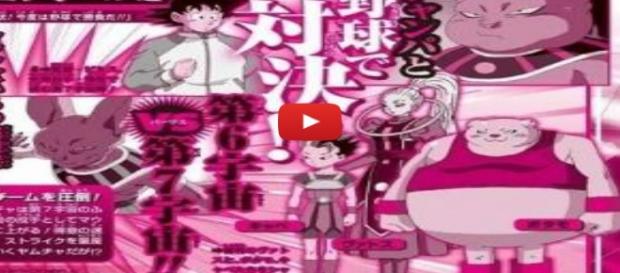 After the announcement of the new saga of "Dragon Ball Super" rumors, comments, and questions continue to emerge in the social networks -- much of which cannot be verified. Many thought that the series would end just in Chapter 67, however, recently, it has been reported that Goku will be killed by a god of destruction, referring to Wiss, while yesterday, an unofficial source said that the character that sent Hit to kill the beloved warrior is another God of destruction. However, this information is, like a lot of speculation, proving to be untrue, because just a few minutes ago the magazine V-Jump revealed the name of the person interested in killing the warrior, and this time, it is someone different. Next, we analyze and share with you this new revelation.
Botamo was the one who sent Hit to kill Goku
A few minutes ago, it was seen in the portal of the magazine V-Jump -- a new image of Botamo, next to him appears Hit, both seem to be plotting something. As one might imagine, this image is very telling, indeed. The magazine has said that the photo has a lot to do with Goku's murder. It is said that Botamo is the one who orders the death of the Saiyan. It would seem that this image has been removed from the V-Jump portal, and that the website must have decided to remove it, perhaps because they don't have the permission of Toei and Bandai to reveal it just yet.
Additional information
Let's take into account who may want the Saiyan, Goku, dead. Botamo was chosen by Champa to participate in a universal martial arts tournament against the Bills team to determine who is the owner of planet earth. In that confrontation Goku humiliated and defeated the God of the universe 6, who, after the defeat was very thirsty for revenge. Either way, this is an interesting plot point to consider as we await the arrival of this story arc.
Next, we will show you the progress of the upcoming chapter of the series, with some leaked information about this saga.
Enjoy it, and stay tuned. And, in the meantime, we await the arrival of the next chapter.