DBS: Akira Toriyama has revealed Kakaroto's most powerful new transformation
Everything that we know so far about Gokú's new transformation in 'Dragon Ball Super.'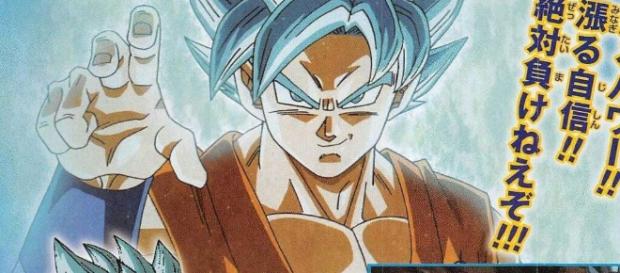 Yesterday it was revealed -- a brief interview done with Akira Toriyama, creator of the official manga of "Dragon Ball Super," together with Toyotaro, current illustrator of the same one. Both offered an affable interview, revealing major details that they would approach in the future plot of the series.
The new transformation
Summarizing that interview, the most interesting points were the prompt integration of the new villain of the series, the advent of an ally of the future and Gokú's possible new transformation as Super Saiyan White God, or simply, "SSG White." The latter part -- especially as it relates to this new transformation, is something that is very intriguing and certainly worthy of further discussion.
To begin, that color of hair had already been seen in some past characters, so that, by itself, is not really anything new in that sense. There is a precedent worth noting here, and that is Golden Freezer's transformation and Vegeta and Gokú's' transformation in super saiyan god blue, which had turned out to be first -- whereas one month later we would see them in the movie of Freezer's resurrection. Coincidence? Probably not.
In this environment, it is where the youtuber DbzWarrior, narrator and editor of news relating to "Dragon Ball Super," speculated already a few months ago -- the reason behind Bardock's possible appearance in the future.
Reasons behind Bardock's possible appearance:
A universe exists in which the saiyans still exist. A King of the universe exists in universe 6 -- the one who is proud of Vegeta, therefore, it is probable that other saiyans exists with the same courage as Kakaroto. The figures of "Dragon Ball" show images of Bardock with the white hair. The character is important in the plot of the video games, whereas according to the interview, this plot might be applied in the series. Trunks of the future might return to the present, which would give one more point to the theory of the Xenoverse plot, which could have the potential to be applied here.
Ultimately, this certainly will get the wheels of speculation turning once more.
Click to read more
You will watch a video to read the news
or