Christina El Moussa boyfriend 2016; 'Flip or Flop' star is dating Gary Anderson?
Christina may be involved in a romantic relationship with her and Tarek's former contractor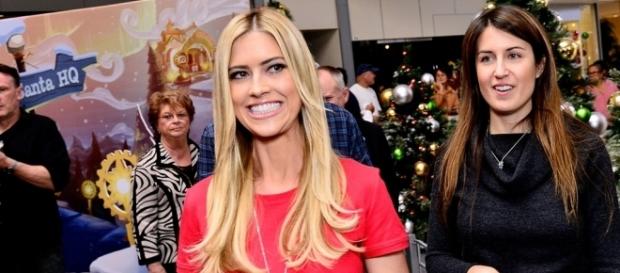 Christina El Moussa and her husband Tarek confirmed earlier this week that they had parted ways and began dating other people, but have the names of these people been revealed? Yes and No. While Christina is reportedly dating a man named Gary Anderson, Tarek's potential love interest, or love interests, have not yet been identified.
On December 15, Hollywood Life shared details regarding Christina's alleged new man, claiming the "Flip or Flop" was involved in a new relationship just seven months after separating from Tarek.
According to the outlet, Christina certainly isn't wallowing over her impending divorce and revealed she has been dating since she and Tarek split in May.
Months after a wild fight with Tarek in May, Christina reportedly began seeing Gary Anderson, who was reportedly on hand at the time of the alleged incident. As the outlet pointed out, via TMZ, Anderson did contracting work for the "Flip Or Flop" couple and struck up a romance with the television star a few months after her reported fight with Tarek went down.
Christina hasn't confirmed her rumored romance
Although the "Flip or Flop" couple recently confirmed that they have dated "other people" in the months since they split up, neither party confirmed who they have dated. Instead, they have remained silent in regard to their dating lives and on Instagram, Christina hasn't said a thing about her possible relationship with Gary Anderson.
"Neither of us is ready to announce anything in terms of another relationship," Tarek and Christina El Moussa said in a joint statement earlier this week.
Details surrounding Tarek and Christina's May dispute in Southern California are unclear
In a statement to press, the "Flip or Flop" stars have denied that any "violence" took place between them in May and said that the story regarding Tarek's gun and fears of a possible suicide was a "complete misunderstanding."
To see more of Tarek and Christina El Moussa, tune into new episodes of "Flip or Flop" on Thursdays at 9 p.m. on HGTV.