Who is 'Teen Mom OG' star Ryan Edwards' girlfriend, Mackenzie Standifer?
Ryan Edwards debuted a new girlfriend during last night's 'Teen Mom OG' - who is she?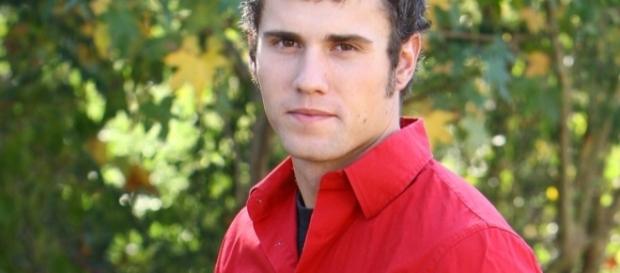 Ryan Edwards has a new lady in his life and during Monday night's new episode of "Teen Mom OG," fans, and his ex-girlfriend Maci Bookout, were introduced to Mackenzie Standifer. Before tying the knot with Taylor McKinney, Bookout felt it was important to meet Edwards' new girlfriend and contemplated doing so as McKinney spent time with her oldest son, 7-year-old Bentley.
While McKinney and Bentley went shopping for the child's tuxedo for their upcoming wedding, Bookout took some time off from planning the event to consider getting to know Standifer, who was invited to the ceremony.
According to a report by Us Weekly, Standifer was excited to hang out with Bookout and said she hoped everyone would be able to get along, despite Bookout and Edwards' past issues with one another.
"I hope it's not awkward," Bookout said as she prepared to meet Ryan Edwards and Mackenzie Standifer for dinner days later. Then, during their meal, Bookout deemed Standifer "cool" and was excited about their new situation with their blended family.
Ryan Edwards was dating Jordan Brown earlier this year
Prior to his relationship with Standifer, Edwards was dating a woman named Jordan Brown and when it came time to film the "Teen Mom OG" season five reunion in January, he brought her along. Brown was even discussed during the airing of the special but just weeks later, the couple called it quits.
How serious are Ryan Edwards and Mackenzie Standifer?
According to a report by Heavy, Edwards and Standifer are already living together and just months ago, Edwards caused a stir on Twitter when he said he was about to become a father again. Although Edwards' tweet has since been deleted, fans everywhere wondered if Edwards was being honest -- and who his potential child's mother would be. That said, nothing more has been said of the rumor and Standifer does not appear to be pregnant.
To see more of Ryan Edwards and his new relationship, tune into new episodes of the 6th season of "Teen Mom OG" which air on Monday nights at 9 p.m.
on MTV.
Click to read more
You will watch a video to read the news
or