'Vanderpump Rules' Scheana Shay and Mike Shay are headed for divorce?
Scheana Marie Shay and her husband Mike Shay are reportedly on the rocks ahead of 'Vanderpump Rules' season five.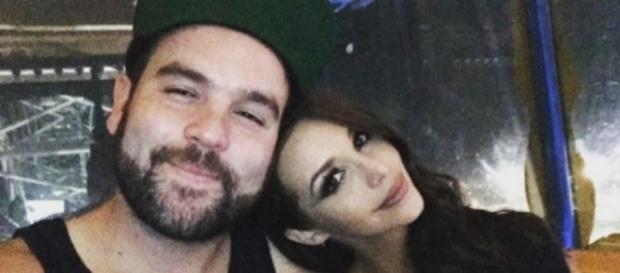 Scheana Shay and her husband faced marital turmoil during the 4th season of "Vanderpump Rules" and now, ahead of the 5th season of the series, fans are hearing news of a possibly impending split. Although Scheana and her husband haven't confirmed the news of their relationship struggles, a new report claims Mike recently drained their bank account.
On November 4, TMZ said the Shays may be headed for spiltsville and noted that Scheana has been telling her friends that her husband disappeared with their money after suspiciously going missing days ago. According to sources close to Scheana, the reality star got scared when her husband didn't come home last Wednesday.
A friend of Scheana Shay and her husband recently passed away
Prior to Mike's disappearance, he and Scheana Shay learned of the death of a friend. So, when he failed to return to their Los Angeles home, she was understandably upset. As fans of "Vanderpump Rules" may recall, Mike has a history of prescription drug abuse and although he claims to have been sober since January 1 of this year, prior to filming on season five, Scheana has grown concerned, likely due to the possibility of a relapse. That said, there hasn't been a confirmation of any such thing from Mike himself.
Scheana Shay attempted to cut Mike off financially
After Mike went missing, Scheana attempted to reach him and when she couldn't, she cut off his credit cards. Unfortunately, sources claimed Mike cleared out his and Scheana's checking account two days later and hasn't been spotted since.
Scheana Shay may soon file for divorce
According to TMZ, Scheana fears that her husband may be off the wagon, and because of that, she's considering pulling the plug on their marriage. While no papers have been filed at this point in time, "Vanderpump Rules" may be headed for its first cast divorce in the coming weeks.
For more of Scheana Shay and her marriage to husband Mike, be sure to tune in to new episodes of "Vanderpump Rules." The fifth season of the Bravo TV reality series premieres on Monday, November 7, at 9 p.m.