'Teen Mom' Catelynn Lowell, Tyler Baltierra regret adoption: is it postpartum depression?
Catelynn Lowell hurt over rejection by daughter Carly's adoptive parents: Adele, 'Teen Mom OG' explore postpartum depression.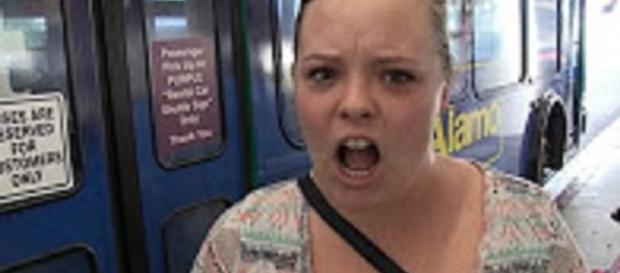 Does Catelynn Lowell of "#Teen Mom OG" regret putting her daughter Carly up for adoption? She's hurt that the girl's adoptive parents won't let her see her child, despite the adoption agreement backing their decision. Are those the health issues her husband Tyler Baltierra expressed concern over? The "Teen Mom" star seems upset over Carly but could the birth of baby Novalee be driving it? Her affect sounds remarkably like postpartum #depression described by singer Adele.
'Teen Mom' drama from Catelynn Lowell 
Catelynn Lowell has every reason to be happy, ostensibly. The reality TV star is newly married to baby daddy Tyler Baltierra.
The couple have a new daughter Novalee Reign. The child they adopted out seems to be doing well. So where's the problem? The adoptive parents won't allow visits, only occasional calls. This angers and frustrates the birth parents. The birth mom texts quite a lot and the new parents want her to back off. They are perfectly within their rights to do so. Catelynn and Baltierra signed away rights to Carly. Adoptive parents may allow visits but don't have to (and shouldn't) if they feel it's not in the child's best interests. 
'Teen Mom' attitude problems or depression?
Catelynn acts a little entitled as she complains about being kept from Carly. The birth mom rudely interrupts her caseworker's explanation and acts resentful. She excuses herself saying she was only 16 when she made that "f--king decision." Yet another reality show mom seems to be blaming others and never taking responsibility (that happens a lot on "Teen Mom.") The 24-year-old has supposedly outgrown her immature decisions but her attitude seems just as childish as ever.
So maybe there's something more to it. 
'Teen Mom' and Adele: postpartum depression?
Sitting in her new baby's room, Catelynn tears up and admits that depression and anxiety get the better of her. Singer Adele recently shared her experiences with postpartum depression and they sound eerily similar--overwhelming desire for children even with a new one in your arms, constantly feeling despair and fear for children, melancholia that never lifts, guilt that despite having lovely kids you can't feel happy. You gain weight and don't take care of yourself (Baltierra's been at her about weight loss). Catelynn's baby is 14 months old but postpartum can linger a long time after birth. It sometimes doesn't kick in till months later. It is a baffling and contradictory emotional illness, striking when everyone--including you--expects you to be happiest.  #CatelynnLowell