'Teen Mom 2' Jenelle Evans weighs in on Blac Chyna & Rob Kardashian's baby news
Jenelle Evans of 'Teen Mom 2' has some relationship advice for Blac Chyna and Rob Kardashian.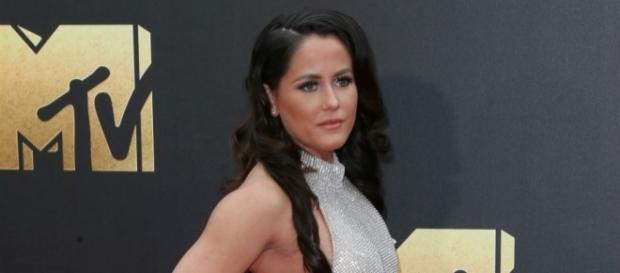 Jenelle Evans was recently spotted at LAX and as she and her boyfriend, David Eason, made their way through the airport, the "Teen Mom 2" star was asked for her thoughts on Rob Kardashian and Blac Chyna's recent baby news. Although Evans was seemingly unaware that the on-again, off-again couple had welcomed a daughter, Dream Kardashian, over a week ago, she offered some decent advice to her fellow reality stars.
After revealing to TMZ that she had heard about their frequent rough patches, she told photographers she hoped Kardashian and his sometimes fiancee could work through their issues and begin to work as a team for the sake of their family.
Currently, Jenelle Evans and her boyfriend are expecting their first child together and during her airport visit, she was seen showing off her baby bump in a tight white shirt and PINK zip-up hoodie.
Continuing on to the photographer, Evans answered a question about whether or not it was harder for struggling couples to welcome a child or if it helps bond them together. Unfortunately, she seemed a bit confused with her answer and said, "I mean, either or, because 90 percent of the time you have the dad that either stays or leaves." What she didn't mention was what the other 10 percent of dads do.
Jenelle Evans will welcome her third child in January
Jenelle Evans gave birth to her first child in 2009 and a short time later, her mother was granted full custody of the child. Even now, seven years later, Barbara Evans remains as Jace Evans' primary caretaker. In addition, Jenelle Evans is mom to 2-year-old Kaiser from her past relationship with Nathan Griffith.
After calling off her engagement to Nathan Griffith early last year, just months after becoming engaged, Evans began dating Eason, who is also a single parent, and within weeks, they were living together.
Then, earlier this year, ahead of their joint appearance at the MTV Video Music Awards, Evans and Eason took to their Instagram pages where they announced their baby news and shared the first photos of her baby bump.
Click to read more
You will watch a video to read the news
or