'Supernatural' season 12: Winchesters (and the Devil) take Washington; Episode 8 teasers.
Are you ready for the 'Supernatural' midseason finale? The POTUS has a devilish problem in episode 8.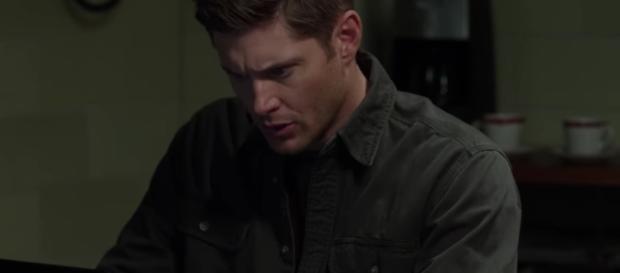 Washington is going to hell…quite literally in the case of "Supernatural."
Sam (Jared Padalecki) and Dean's (Jensen Ackles) battle against Hitler wasn't the only astoundingly prescient script the "Supernatural" writers penned for season 12. While "The One You've Been Waiting For" struck a chord with viewers just days after the election, the CW's paranormal drama will hit that note once more when the Devil heads to the capital in "Lotus."
'West Wing' meets 'Supernatural'
Lucifer isn't angling for a seat in the Oval Office, but he is ready to raise a little hell at 1600 Pennsylvania Ave.
Slatted to air as "Supernatural"'s midseason finale, the Dec. 8 episode will bring all of the Winchester's allies into play.
"Lucifer's search for power and influence in a vessel lands him in the White House," The CW teased. "The President of The United States (guest star David Chisum) unknowingly makes a deal with the devil, leading Sam, Dean, Castiel (Misha Collins), Crowley (Mark A. Sheppard) and Rowena (guest star Ruth Connell) to band together to fight the Dark Lord."
Will Lucifer ditch Vince Vincente's (Rick Springfield) meat suit? Can the brothers slam the cage on Luci once and for all? Could D.C.
do with a few extra devil's traps? (The answer is probably yes. Yes it definitely could.) Perhaps Dec. 1's "Rock Never Dies" will help put of few of these queries to rest.
Next time on 'Supernatural'
Crowley (Mark Sheppard) and Castiel (Misha Collins) are on the frontlines of the hunt for Lucifer in one of the greatest 'Supernatural' team up to date, but it won't be long before they call in the cavalry. Apparently sending the devil to the bottom of the ocean can only delay the inevitable for so long.
"Lucifer realizes that as rock star Vince Vincente, he can get his fans to do whatever he wants," The CW revealed. "Thrilled with this power, Lucifer arranges to play a secret VIP concert in order to kill all of them. Sam, Dean and Castiel enter the underbelly of the music industry to try to stop him."
Find out more when "Supernatural" airs Thursdays at 9 p.m. ET on The CW. Click the video below to see a preview for the series' next episode.