'Southern Charm' Kathryn Dennis calls out Thomas Ravenel for drinking with their kids?
Kathryn Dennis thought her former boyfriend was having a quiet Thanksgiving celebration before learning he was out in downtown Charleston.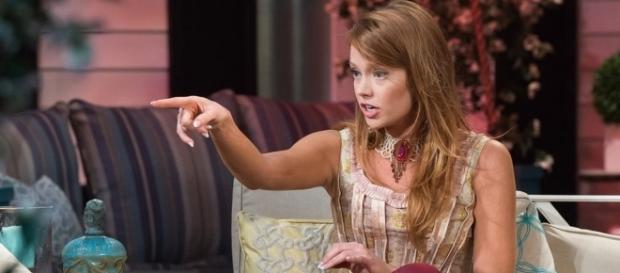 Kathryn Dennis isn't happy with how her children's Thanksgiving celebration went. According to a new interview, the "Southern Charm" star was under the impression that her daughter, Kensington, and son, Saint Julien, would be enjoying a quiet holiday celebration with their father, Thomas Ravenel, but later learned that he was allegedly out drinking with their kids and a few others.
While speaking to the Inquisitr on November 28, Dennis revealed that she had learned Ravenel was reportedly "day drinking" with his nanny on social media.
According to the report, Dennis witnessed Ravenel allegedly violating their parental agreement on Twitter. Then, she became even more disturbed by a video shared (and later removed), which reportedly featured Ravenel serving wine to the nanny's underaged daughter, who was holding their youngest child, 1-year-old Saint Julien, on her lap.
Kathryn Dennis and Thomas Ravenel split last year after their son was born
After years of an on and off relationship, Dennis and Ravenel parted ways last year and months ago they reportedly made a custody agreement with one another which required them both to refrain from alcohol while spending time with the children. Now, according to Dennis, Ravenel has taken a stand and suggested that the rules simply don't apply to him.
Kathryn Dennis is concerned about her kids' safety
According to her interview with the Inquisitr, Dennis received a text message from Ravenel which claimed he was staying home and celebrating Thanksgiving together. "I'm not quite sure why [Thomas'] plans changed, and how they got home with [Kensington and Saint Julien] safely after all drinking at dinner. The safety of the kids must come first," she said.
Kathryn Dennis and her co-stars, including Ravenel, are expected to return to Bravo TV next year for "Southern Charm" season four.
Although Dennis announced she would not be returning to the show months ago, she has since had a change of heart and came to a new agreement with the network.
Click to read more
and watch the video
or