Kate Gosselin feels sad but justified excluding Collin Gosselin from his birthday party
'Kate Plus 8:' Kate Gosselin did not to invite Collin Gosselin to his birthday bash, explains why she left him out.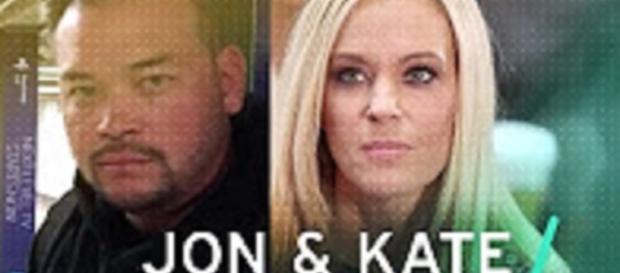 You've heard of kids being excluded from other children's birthday celebrations? Well, Kate Gosselin took it one step further--she didn't invite her son Collin #Gosselin to his own birthday party. The Nov. 29 episode of TLC show "Kate Plus 8" showed the sextuplets' lavish birthday bash minus one sextuplet (Collin) who's in some kind of behavior therapy. Mom says she's sorry for herself and Collin's siblings that he couldn't attend his party but says it's best for everyone.
Kate Gosselin throws lavish sextuplet birthday without sextuplet
The Season 5 episode of "Kate Plus 8" showed the happy family celebrating. All except birthday boy Collin--he was left at his secret "special school" for the big day.
His mother placed the boy in an unnamed mental health facility (kept secret even from dad Jon Gosselin) for also unnamed "behavior problems." The child missed quite a shindig. For the sextuplets' 12th birthday mom went all-out on a giant scavenger hunt, piñata, clown, and money booth. Gosselin was so stressed planning it alone without dad that she didn't feel up to having her "problem child" attend. The mom of multiples was "heartbroken" but doesn't have the "resources" to cope with Collin.
Jon Gosselin also not invited to his kids' party
Collin wasn't the only family member left out of the festivities. The children's father Jon Gosselin was noticeably absent. He may have been able to help with Collin's special needs but wasn't given the chance. He didn't even get a say in the decision to send Collin to rehab.
Since the acrimonious divorce, Kate's kept a tight rein on the children. She was awarded primary custody with Jon getting visitation rights. But he claims not to have seen some of his kids for several years because Kate doesn't let him. He finally got a little time with the kids on Thanksgiving but only after lots of pleading.
Gosselin keeps mum to dad on Collin
The reality show mom hasn't told her ex where their son is being kept. Gosselin claims the court ordered them not to talk about their children after the divorce. Kate takes that to mean not even with each other. She refused to reveal anything about Collin, including sending him away, to Jon. She has no qualms sharing every detail of their life on her reality show. "Jon & Kate Plus 8" ended after the divorce but the new show must go on, says Kate. Folks have wondered if that kind of publicity was what the judge was forbidding. Others say Collin's report of his mother's child abuse was what lost him a birthday invitation and kept him in the mental hospital on his special day. #KatePlus8 #Reality TV