Dream Kardashian is already more popular than anyone
The beautiful baby girl has official accounts on Twitter and Instagram.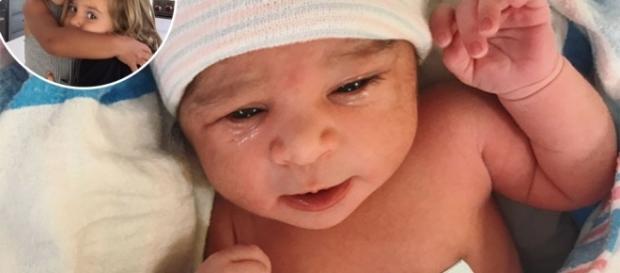 People can already follow Dream Kardashian on Twitter and Instagram. Her famous parents, Rob kardashian (29) and Blac Chyna (28), want her to be present in social networks so that no details of the life of the child are lost. The 4 day old baby girl has 500,000 followers, and her popularity continues to grow. The queen of social media, Kim Kardashian (36) has been absent from public life for more than a month but Dream could replace her perfectly. The new 'baby K' is just adorable and many 'would-be famous' must be envying her fame.
Kendall Jenner is no longer on Instagram
While the lovely baby girl Dream begins in social networks, her aunt Kendall Jenner (21) closed yesterday her Instagram account.
It is not known whether the decision is final, temporary or simply comes to advertising. The supermodel had already said in several interviews that sometimes she wants to be away from social media. Maybe Kendall wants to rethink how to proceed on social media, especially after her half sister Kim Kardashian suffered a violent robbery in Paris.
Rob, Chyna and Dream
Many will wonder if exposing a newborn baby on social networks is a crazy idea. Some say they are doing harm to the child but others think it is a nice idea because it fits with the life they lead as parents. Rob and Chyna met, fell in love, and got engaged in less than a year. Now they are parents and want their daughter to get used to fame. Most celebities hide their little children from media because they believe that exposure is bad for them and they are afraid that their kids will have negative consequences from growing up in the spotlight.
Rob and Chyna think differently: their children should take fame naturally from birth, and can handle the media as soon as possible. They don`t care about the opinions of others and educate their children as they see fit. Momager Kris Jenner (61) is in full agreement with the couple and thinks they have to follow their own beliefs, regardless of others. The Kardashian family made a fortune with their private life and now have someone to continue that legacy. #Hollywood #CelebrityTV #Reality TV