'Dragoon Ball Super': image reveals Hit's return and Goku's death.
The new saga of the animated series begins with a terrible announced death!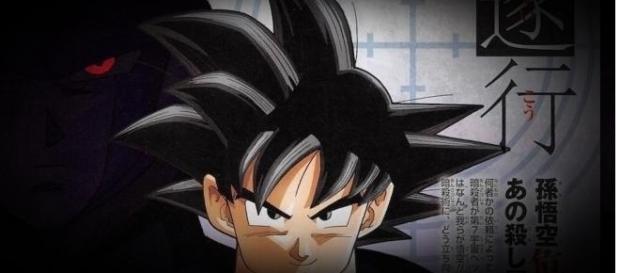 Surprising! There are only 3 weeks to go until the official premiere of the new saga of the emblematic series "Dragoon Ball Super, which will be a plot arc focused on Hit, the legendary assassin of the universe six, who demonstrated time and time again that he has unimaginable power in the last universal tilt. Nevertheless, something terrible seems to be on the verge of happening, since a great threat stalks the twelve universes. We will discuss this further later.
A leaked image has been revealed
In effect, a leaked image has revealed, and confirms that we would return to see Hit in the new plot.
Nevertheless, still it is not known if it would be seen as friend or enemy, so according to a brief summary that was shown, someone would try to murder Son Goku. Immediately, they all added that the one that might try to do it would be at all more and nothing less than the mentioned assassin. You can see the image in the photo gallery of this news, exactly in the top left.
The chapter number 71 of the animated series will premiere on Saturday, the 17th of December of the present year (Sunday, the 18th of December in Japan), with the official title: "Someone is trying to eradicate Goku! Kakarotto's death!"
Is Son Goku in danger?
According to official sources, the above-mentioned episode would be the one that initiates the new next saga and/or new plot arc, in which, the destination of Son Goku is in danger after being looked at by someone who wants to eradicate him.
We cannot assure that it is a question of Hit, but the fact that this one should be an assassin very recognized in the twelve universes, means that all signs point to the fact that it is, in fact, Hit. Undoubtedly, someone might have the zeal to kill Goku and, thus, would be using Hit to realize the above mentioned unscrupulous labor. What will be the decision of the assassin of universe six?
On the other hand, it is very probable that the mentioned saga corresponds with the universal tilt of twelve universes, organized by Zeno-sama.
You can read part of this information directly from this link.
Goku Turns Super Saiyan Blue Kaioken vs Hit: