'DragonBall Super': Toyotaro speaks about the next storyline and AF
We bring to you the second part of the amazing interview with Toyotaro, at the Comic-Con in New York.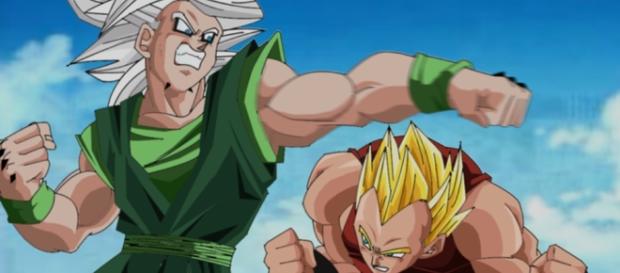 If there is someone who has always been as relevant as Toriyama in the creation of the "Dragon Ball franchise," that is Toyotaro, the actual drawing artist of the manga (along with "Dragon Ball Heroes," and "Dragon Ball Xenoverse") In this note we bring to you the second part of the interview, where he reveals part of the upcoming saga's storyline, and a detail of relevant importance in it.
Part 2
In this second part of the interview, Toyotaro revealed some of the things he likes apart from working in this successful franchise, how he met Toriyama, and also speaking about the differences between the manga and the anime.
He also gave a little spoiler on what will be coming next.
On the first subject he says that he loves movies more than mangas, and that he is quite a fan of Disney and Marvel movies, but above all, he loves Pixar. In fact, he says that these movies are his main inspiration when it comes to work.
Regarding on how he met Toriyama, he said it all began with his work in Dr Slump's manga, but it was when he was at primary school when he first read "Dragon Ball." From that moment on, he became obsessed with Toriyama's work.
On this subject, and as a filling comment, he also said that he has no skills when it comes to drawing robots or mechanical characters, such as mecha Frieza or Magetta, and that it is a thing to learn from Toriyama (who he believes is better at that), in order to improve.
Speaking about the differences between the manga and the anime (especially those of this Trunks saga), Toyotaro explained that they have to make use of the different resources each platform has to offer, in order to exploit both formats in full.
That is one of the biggest reasons why sometimes it's necessary to add or change things between both the manga and the anime.
When asked about how much freedom he has to change the story, he said that he does not step out of Toriyama's creation line, but that he does have a great influence in the hilarious gags, and since Toriyama loves them, it is easy for him to contribute in that aspect.
What can we expect in the future of the franchise?
On this subject, Toyotaro said that in a not too far future, the manga's storyline will be ahead of the anime's, as it used to be.
It is still unclear to us whether the anime will have a long fill-up saga, so that the manga can catch up, or if this means that the paper format will start having weekly releases like it once did. The fact is, according to the artist, the manga is feeding its story from the anime, but this will eventually change and the roles will reverse.
Toyotaro has also been asked if he has ever worked on any project outside of "Dragon Ball," and his answer was that he once tried to, but it was a complete failure and that he gave it up immediately.
He has only worked on "Dragon Ball" spin-offs. Does this mean that he considers "Dragon Ball AF" a spin-off, like "GT" was? Will we ever have the chance to see some of those spin-offs as official for the franchise?
To end this summary, at the end of the interview, Toyotaro left us a little spoiler on what may be happening next in "Dragon Ball Super." He spoke about a tutor of Trunks that will be revealing an important fact about the story.
What it is unclear is if he was referring to the manga's next edition, or if he was saying that the next saga will have Trunks as a main character as well as the actual one. Was he speaking about future Gohan? Is this something we should expect for the very next episodes of this Trunks saga, or does this mean that the upcoming one will still focus on Trunks as well?