'Dragon Ball Super': Zeno is officially confirmed for the end of the saga
We show you the latest details revealed by Shonen Jump Maganize about the progress of the Japanese series.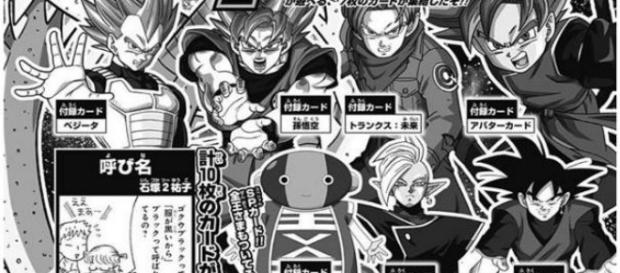 As we know, the weekly magazine (Shonen Jump), always presents revealing images and interesting tidbits regarding the progress of the series. As it is known, all spoilers filtered by this source are absolutely true. This time, the magazine featured  an image of what is coming in "Dragon Ball Super: Heroes," one of the best and most important games of the franchise. It it obvious, that the game has no direct relationship to the series, but has generated many spoilers about it, as the game always contains stories of "Dragon Ball Super," especially, the major sagas, respecting the characters, and transformations. And as we know everything happened as it was revealed by Shonen Jump. Next, we will share the latest spoilers filtered recently by the source.
The plot 
First, in the filtered image by Shonen Jump, it is shown -- several characters of "Dragon Ball Super," that appear in the game, including the powerful God better known as Zeno, who is appointed as the Omni King, (King of all). It is striking, since Zeno had thus far not taken place in the game, which would not be surprising to appear now. In the entire image, you can also see Super Shen Long. Will Zeno appear in this saga? If so, when? Next, we are going to give the right answer to these and others fan questions, according to Shonen and V-Jump Magazine. 
The appearance of Zeno in the series 
First, Akira Toriyama had said that the saga will alter time and space, and that would involve the Gods of destruction (the Kaio Shins), including the emergence of Zeno.
Well, a few minutes ago, Shonen Jump filtered new information about this powerful God and his possible arrival to the series. As this source said, the emergence of Zeno, would not be seen until the final episodes of the saga, so it confirms his return to the series, but it will be at the end of it. What role will this God play? Well, he would come responding to the call of Goku. For now, we have to wait a little bit more to see this powerful God. Next, we will show you the progress of chapter 66, with some leaked information about this saga. Enjoy it, and stay tuned.
And, in the meantime, we await the arrival of the next chapter.
Click to read more
You will watch a video to read the news
or