'Dragon Ball Super' will receive English dub revealed
The popular TV show will finally be available in English for all to see.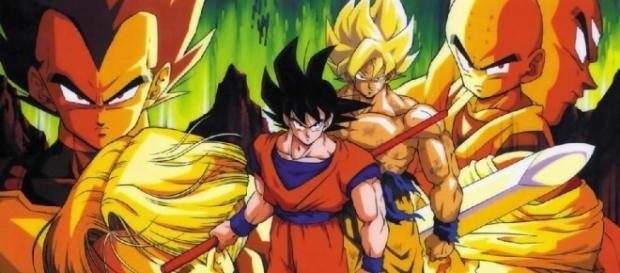 It's finally happening. 'Dragon Ball Super' will finally get an English dub, something that fans have been wishing for a very long time. The news was confirmed in a Facebook video that revealed everything about what would be happening with the popular TV show. And the video showed us quite a lot about what would be happening to the show this year.
The Big Reveal.
'Dragon Ball Super' is one of the most popular shows on television, but it was only accessible to a Japanese audience that could fully understand what was being said.
There were some English subtitles out there, but nothing official from the show's team. That's about to change, and you can see how in the video below.
How cool is this? The Japanese version will finally become and English dub after a long wait. And 'Dragon Ball Super' fans have to extremely excited for this new development. Will an a greater majority of the American audience now turn turn to the popular TV show? Only time will tell.
How Popular is 'Dragon Ball Super?'
The TV show seems to gain popularity every single year, but what do the numbers say? The Facebook group has close to 150,000 likes and is clearly very popular, even with an American audience.
A simple internet search also reveals that the demand for an English dub has been around for a considerable length of time. People consistently ask questions about where they can find an English version of 'Dragon Ball.'
But fans have been disappointed with the results that have come up. And that's why the news of an English dub has fans everywhere extremely excited. And who wouldn't be? If your favorite TV show was in another language, wouldn't you want a version in your own native language? That's exactly what fans will be getting with this new version.
Expected Audience Reaction.
It's not surprising to see that so many fans are excited by this news. But what is your reaction to the news as a Blasting News reader? Let us know in the comments below what your feelings are about this brand new English dub.
Click to read more
and watch the video
or