'Dragon Ball Super': where will the battle against Hit take place?
We analyzed where it could develop -- the combat of Goku against Hit in 'Dragon Ball Super.'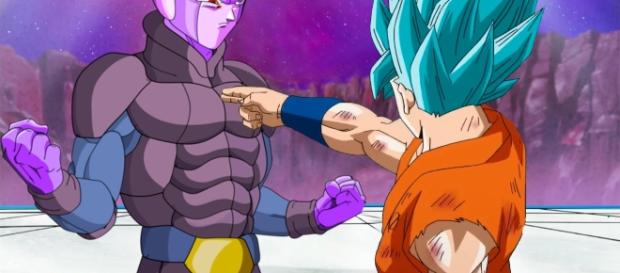 Hit returns
Great is the expectation for the beginning of the next saga of "Dragon Ball Super," since one of the most mysterious characters will return, but not with good intentions. Hit, the powerful warrior of the sixth universe, will return to achieve a clear objective that is to assassinate the warrior, Son Goku, essentially putting out a "hit," but the source of who wants Son Goku dead is still unknown at the present time. After this, we analyze the possible scenarios in which this death struggle could be developed between the powerful hitman of the sixth universe and the Saiyan warrior of the seventh.
What we know so far
So far, the only battle that had Goku and Hit had was in the tournament between universe 6 and 7 by the spheres of the dragon. In this contest, the sixth universe hitman struggled with various restrictions as he could not use all his skills due to the "no kill" rule imposed on the tournament. After this, we could not see the full potential of this warrior, which could be extremely destructive. To all this, it must be added that whoever is in front of him is nothing more or nothing less than Goku, the powerful Super Saiyan god that will not be defeated so easily.
Of course it is necessary -- an environment that will resist the clash of these two giants, and then we will analyze some possible scenarios in which this intense battle could develop.
1) The earth. Undoubtedly, the most likely scenario or one of the scenarios in which this battle will unfold is the planet Earth, because Hit will go in search of Goku to assassinate it and sooner or later will land on the planet 4032-877 of the seventh universe , That is, the earth.
2) In the sixth universe. Perhaps, let's see a battle in this universe still unknown, since it would not be surprising that the Z warriors managed to get there, since there is official information that Vegeta will be on a mission with his student Kyabe.
3) Space / stratosphere. It would be more than interesting to see how a fight between Hit and Goku develops or perhaps another character in the stratosphere, as we saw in the battle against Bills.
Personally, we would love the battle to unfold in the sixth universe. Although being logical, we estimate that the first battle will be developed on Earth because Hit will be the one that looks for Goku to fulfill his duty.