'Dragon Ball Super': Trunks, doesn't die. Confirmed
Between rumors and speculation, finally, a Japanese press has confirmed that Trunks will not die in the series.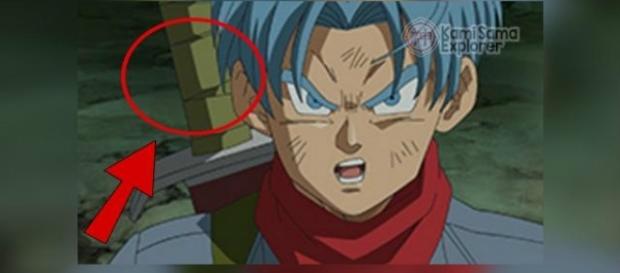 We are just one day away from the premiere of the chapter number 66 of "Dragon Ball Super," being one of the most coveted events of the whole saga, because of the return of Vegito, one of the most beloved warriors of the series. Will this powerful warrior be able to destroy the merger of Zamasu? As we all know, the Saiyans do not have many opportunities to beat the antagonists, but as the series is coming to its end, it is clear that someone will end once and for all with the threat and evil of these villains.
In recent days, there have been new rumors on social networks, this time about Trunks and his supposed death. Unofficial sources have said that the warrior of the future will die at the end of the saga, however, a Japanese newspaper with extensive experience in the world of anime has leaked a new image of Trunks, possibly putting to rest rumors about the death of the warrior.
The new image of Trunks filtered
In the new image leaked by the source, there is an interesting detail to consider. As is known, in the newly released episode 65 of the series, we could see that Trunks lost his mighty sword when he faced Zamasu, being vulnerable and badly wounded.
However, in this new image, Trunks is shown with a completely healthy face, unhurt, carrying on his back, his mighty sword -- indicating that the warrior is still in battle.
Will Trunks die at the end of the saga?
While many have taken for granted the death of Trunks, Vegito will face merged Zamasu. Vegito, will be severely punished by the fierce attacks of the enemy. On the other hand, Trunks and his sword will play an important role in this battle to the death. According to this source, it will be necessary -- the help of Trunks to end the threat of these fearsome villains.
So Trunks will not die as it was said in the social networks. The warrior of the future will go back with his family after the enemies are destroyed at the end of the series. Next, we will show you the progress of chapter 66, with some leaked information about this saga. Enjoy it, and stay tuned. And, in the meantime, we await the arrival of the next chapter.
Click to read more
and watch the video
or