'Dragon Ball Super': the best results in the last two months
We show you the results of the last episode of the series, and discuss its impact.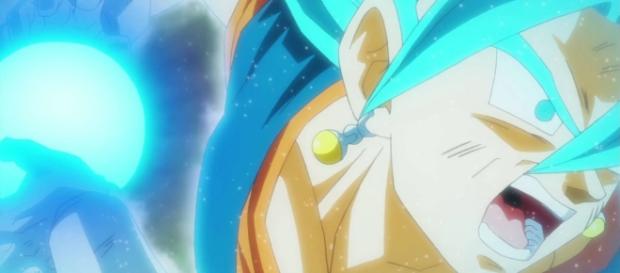 We've analyzed the audience levels of the series according to the statistics obtained from the Japanese website Videor, which is in charge of measuring the rating levels in Japan. This was a hinge episode for many people, and marked a before and an after in this Trunks saga. On one hand we got that Zamasu's body is no more, since it has been sliced in the half by Trunks and it's about to be destroyed, although we believe that the villain is not dealt with just yet. On the other hand, we've seen a notorious improvement in the quality of the animations if we compare with previous episodes, presenting drawings and designs well achieved.
Now let's take a look at the audience levels
Weekly audience ratings:
Sazae-san 12%
Chibi M 9,6%
One Piece 6,8%
Detective C 5,9%
Georges C 3,3%
Yokai W 3,1%
Pokemon XY and Z 3%
Time B 2,9%
Go! A 2,8%
Shaun 2,8%
Let's analyze this information:
As we can see, the anime stands in fourth place, just under big hits such as "Chibi Maruko" and "Sazae." At the same time, "Dragon Ball Super" almost reached "One Piece," with just a pale 0.2% behind. Let's recall that this was a very poor week for the animations regarding audience levels, and this is the reason why we can see animes that rarely appear in this ranking.
This allows us to think that in a normal week "Dragon Ball Super" could have reached a 7.6%.
This is the best rating results in the last two months, just below episode 57 of the same saga. This is the fifth best result in the entire saga, which speaks of a good ending, yet Zamasu is still alive and waiting for his defeat in the next episode. We know that the events of one single episode can't directly hit in the audience measuring results, but we do believe that has its weight for the Japanese fans.
Still, regardless of this measuring, the series is becoming a huge success in the rest of the world with the simulcasts, and also with non-official channels that lively broadcasts the series. It is calculated that millions of people watch the series on simulcast on many English or Spanish speaking websites. And it is also expected that the next fill-up saga will have good rating levels. Meanwhile, the next saga will begin in December of the current year.