Dragon Ball Super': temporary trips return. Bulma makes another machine
We show you the synopsis of episode 68 of the the Japanese series, and what to expect.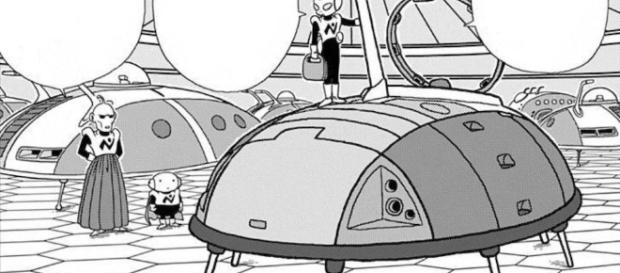 Finally, the magazine Shonen Jump, this week has released the synopsis of chapter number 68 of the series with amazing revelations and many surprises for the fans. This episode could start what some speculation, a small saga of filling before Akira Toriyama's new plot arc. In this fill will return Arale, Shanpa and Hit, to the series, at least officially confirmed. However, this mini saga could have revealing details about future content. One of them, is the fact of creating a new time machine. Next, we show and share with all of you, this recent news, about the saga.
Let's see below!
Next episode and synopsis
Does the Kaio come back to life? Which of the wishes will Shen Long give? Goku gathered the Dragon Spheres of Earth, to resurrect Kaiosama. But, when he invokes Shen Long, Master Roshi and Android 18 want to get their own wishes. As we can see, these new fillings are going to be shocking, many complain about the way the series is getting to its end, and many are hungry, waiting for the next saga, and excited for even more new content.
Title: Shen Long Appears.
Who Will Be Fulfilled?
An episode for the family
Well, this episode is probably quiet and familiar. Among the other wishes, it will be that of Gohan, who seems to have to deal with the health of Pan, who is still a baby. Now, Shen Long had been called in only a handful of chapters before the tournament saga, between the universe 6 and universe 7. If we say that the last saga could have been in the year 780, now, we should be in 781, since the Dragon Spheres are unusable until one year is between each call to the Dragon God.
On the other hand, Bulma is working on a new time machine to open the door, for new trips to the future or the past. Will they re-create timelines in the next saga? For our part, we don't believe so, but in the future, there may be a new temporary journey, perhaps in future sagas.
Next, we will show you the progress of the upcoming chapter of the series, with some leaked information about this saga. Enjoy it, and stay tuned. And, in the meantime, we await the arrival of the next chapter.
Click to read more
You will watch a video to read the news
or