'Dragon Ball Super': new synopsis and advancement of chapter 69. Arale vs. Goku.
New information on the next episode of 'Dragon Ball Super' has been revealed.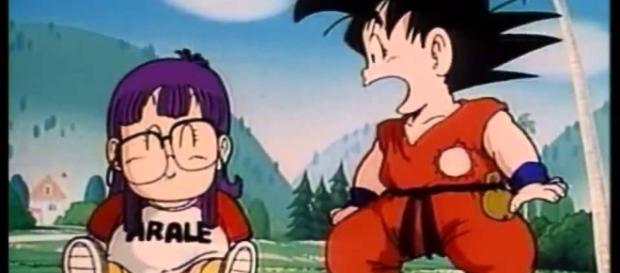 Five are the days that we still have to wait to continue to see the stuffing saga we are witnessing in the world of "Dragon Ball Super". Next Saturday, Goku will have a hard and comical clash against the mythical character of Akira Toriyama, Arale. Below, we show you exclusively the synopsis filtered today for the next chapter of the successful Japanese series.
Episode
Episode Title: "Goku vs. Arale! A ridiculous battle that could destroy the earth?"
Subtitle: "The battle of dreams? Goku vs. Arale! How strong is Arale that even Vegeta could not with her?"
Synopsis: "Vegeta is the company of Bulma, who participates in the world invention awards, the scientist Senbei Noribaki is there and for some reason Vegeta falls to the stick with the robot that Senbei built, Arale, meanwhile, Goku is also in the event , Working as security. "
Mr.
Satan this week: "Now he's the presenter of the event! Satan has been summoned as host of world inventions awards, but things get out of control when Arale starts destroying everything around the event."
More information
This was the latest information revealed for the next episode and, as we see, it seems that even Vegeta will succumb to the astounding powers of Arale. This had already been seen in the advance of the next episode, in which Vegeta commanded to fly to Arale of a powerful blow, but she was standing up despite having lost the head.
On the other hand, Goku will have a hard battle against the android of Dr. Senbei transformed into Super Saiyan blue, giving us to understand that Goku must use all his power to stop this powerful girl. A final detail, not less, is that Bills will also participate in this episode, although we estimate that the destroying god will not intervene in the affairs of Goku and Vegeta with Arale.
Of course, the episode will be very comical and we hope it will revive nostalgic moments of the classic Dragon Ball while we wait for the long awaited beginning of the saga of Hit.
Are you going to miss it?
Next, we leave you with the advance for this next chapter.
Click to read more
You will watch a video to read the news
or