'Dragon Ball' News - Bandai Namco launches a new Dragon Radar
Bandai launches the 'Radar Dragon,' a new application of 'Dragon Ball,' which will surprise all fans of the anime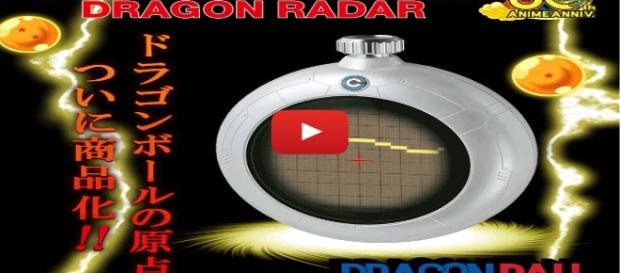 Akira Toriyama never ceases to amaze us with something new. As we all know, Bandai is already working with the launch of the new saga of "Dragon Ball," which undoubtedly, according to the information leaked recently, will exceed all expectations generated around its audiovisual material. It is not a secret, that there is a lot of discontent at the way in which the saga of Trunks of the future finished. The next saga will be more durable and will have a better plot. This time, Akira, along with Bandai, brings us interesting news.
This is a new application with the name of "Dragon Radar." According to Bandai Company, this new application will play a very important role and will be of great help to the fans. Next, we show and share with all of you, everything about it. Let's see below.
The new application of 'Dragon Ball'
The 30th anniversary of the anime series "Dragon Ball" is giving a lot of itself, so Bandai has decided to take this opportunity to launch an article that will surely delight the most demanding collectors.
What is it about? Nothing more and nothing less than the "Dragon Radar." The new application is of great use, because with this fans can go out in search of the amazing spheres of the Dragon, very similar to "Pokemon Go." This very special article is called the "Complete Selection Animation Dragon Radar", and not only presents itself as a simple decorative item but also has many more surprises inside. Bulma's invention has finally been recreated with great fidelity in the real world, since as we said, with this device we can locate the Dragon balls (even if they are not real), or listen to music from the anime. It is good to say that it also produces different sound effects, like the series.
The launch of this new application
The launch is scheduled for next March, and the reserves have already been opened, revealing the price of the product at €100! So if you are interested in this type of article, I would have you hurry to acquire it, because you know this is exhausting! We hope you have enjoyed this new Bandai bet. Watch the video below for more information, and enjoy playing the game. Also, stay tuned for more tips and tricks in upcoming articles: