Did MTV forget to give Kailyn Lowry the 'Teen Mom 2' premiere date in advance?
Kailyn Lowry may have a bone to pick with MTV -- just like she did months ago.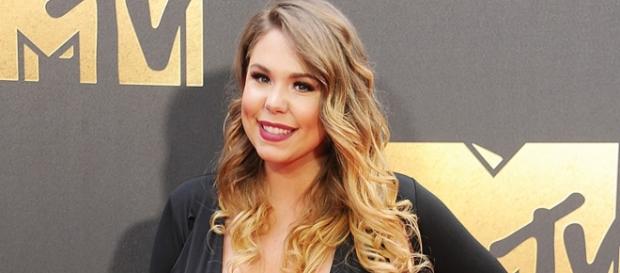 Kailyn Lowry wasn't happy earlier this year when MTV failed to notify her of the premiere date for "Teen Mom 2" season seven in advance and now, as the series heads for a new season, she may be in the same boat. Although Lowry hasn't confirmed or denied whether or not she got a heads up prior to the recent release of the series' latest trailer and premiere date reveal, a new tweet seems to hint that she may not have known that the network was releasing the information.
"January 2 I guess lol," Lowry wrote in a tweet to fans after it was revealed that "Teen Mom 2" would be premiering early next year.
Around the time of the release of the trailer, which features Lowry and her estranged husband Javi Marroquin at odds, Lowry shared the tweet with fans but didn't say what it was in reference to.
Kailyn Lowry threw shade at MTV in February
"LOVE when I'm a part of something and people don't tell you big dates/important things," Kailyn Lowry wrote to fans on Twitter. "So professional!"
Lowry's co-stars, including Jenelle Evans and Leah Messer, have been known to throw shade at the network that made them famous so Lowry's tweet in February came as no surprise to many, and now, months later, amid the latest season of "Teen Mom 2," things appear to be going the same for the cast and the network.
That said, Lowry hasn't had nearly as much to say about MTV on Twitter as her co-stars.
Months ago, Messer blatantly claimed "Teen Mom 2" was fake after a scene from the show made it appear that she was the one trying to get back with her second husband, Jeremy Calvert, when all the while he was allegedly on board with the plan as well. Around the same time, Evans slammed the network for making her seem like a bad mom.
Kailyn Lowry and Javi Marroquin are getting divorced
As the new season gets closer, fans are learning more about the split between Kailyn Lowry and Javi Marroquin, which took place earlier this year when Marroquin was serving his deployment overseas.
In a sneak peek at the new season, Marroquin complains that Lowry has been selfish and hints that she may have slept with someone else.