DBS: new official story arc is confirmed, a mission to assassinate Goku
A new story arc of 'Dragon Ball Super' is officially announced by Toei Animation. Find out all the details here.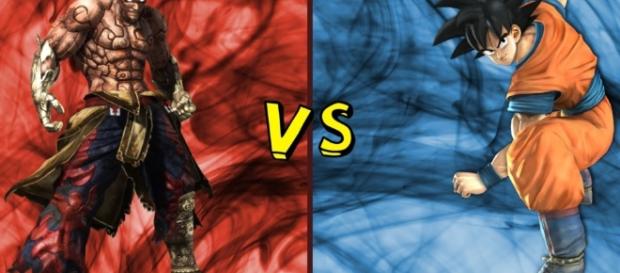 Even though we are still watching the last two episodes of Future Trunks' story arc, the names of the next four episodes of "Dragon Ball Super" have been announced (we should be grateful on Thursday for this).
New scans of V-Jump magazine, which will be published on Monday (11/21), announce the new story arc of our favorite anime, "Dragon Ball Super." One of the episodes is called "Assassination Mission," the story will be about a lonely assassin in Universe 7, who is sent to kill our beloved Goku (we might wonder who this character could be, but of course it would none other than Hit from Universe 6).
Synopsis
"Is Goku in real danger? The most powerful assassin enters Universe 7 to try murdering Goku. The assassin was commanded from an unknown character! Hit, the assassin, will be back sooner than later!"
Mark your calendars, these are the dates of the next episodes:
Episode Sixty-Eight (next Sunday 11-27): Sheng Long is summoned, who could need his help?
We can speculate that the all-mighty Sheng Long will be summoned to resurrect the killed Kaioshins from the Universe 7 in Trunks' future.
Episode Sixty-Nine (12-04): Goku v. Arale, will this battle put the planet on the verge of destruction?
After seeing the adorable Arale in past episodes, we can only expect her revenge after being ignored by Goku, that or anything else can happen in this filler episode.
Episode Seventy (12-11): Bills' Brother Challenge. Let's have a baseball fight!
Yamcha can win this.
Episode Seventy-One (12-18)
Goku really dies! An assassination mission. The assassin will be sent according to some fans for frost, since he lost in a humiliating way against Goku and the fact that only 7 characters in the universe 6 know Goku.
Only a well-planned and perfectly executed mission could finish our favorite Saiyan, Could Hit achieve that?
That's all for now, but stay tuned for more information, and the latest updates as they become available.
In the meantime, we have a lot to look forward to in the upcoming saga of this series.
Click to read more
You will watch a video to read the news
or