"DBS': Goku is in danger. New official arc confirmed by Toei Animation
A new arc has officially been announced by Toei Animation, find out all the details here.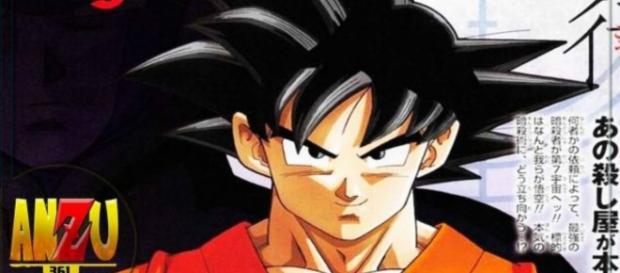 As we continue in the last 2 episodes of the arc of Trunks of the future, Christmas is ahead for all of us, as the official titles of the following 4 episodes have been announced, along with the new arc of "Dragon Ball Super." The new Scan from V-Jump magazine will be published on Monday, November 21, and the magazine has just announced the new arc of the series. When scanning one of the titles, it speaks of "The mission of the murder." But, we ask ourselves: what murder? The story centers around a killer, his name is Hit, known by all as the murderer of the universe 6, who will have the mission of killing Goku, but this time, in the universe 7.
The magazine, also has published a new face for the story arc, and titles for the upcoming episodes of the series. Next, we share with you, all information filtered by this important source.
Titles of the upcoming episodes according to V-Jump magazine:
1. "Goku Is In Danger."
2. "The Most Powerful Killer Enters The Universe 7, To Kill Goku."
3. "The Killer Received An Order From An Unknown Individual."
4. "The Killer Will Be Back Soon."
Now, the schedule for the next episodes
Episode 68 (November 27th): Sheng long appears, Who needs his help? Shenlong will be called to resurrect the Kaiosamas of the universe 7, of the future of Trunks.
Episode 69 (December 4th): Goku vs. Arrale, the land is on the brink of destruction after the battle. After his appearance in past episodes, Arrale returns to take revenge on Goku, for being ignored brutally.
Episode 70 (December 11th): The challenge of Champa. Let's fight with baseball!
Episode 70 (December 18th): Goku dies! The murder mission to be executed.
Mission and successful plans. Goku dies?
For now, this would be the latest information. According to the magazine V-Jump, more information will be released soon related to the upcoming events in the series, which we will be sharing with you.
Stay tuned for further information as it becomes available. And, in the meantime, we await the arrival of the next chapter.