'DBS': everything you need to know about the new saga. Is Hit back?
The great universal tournament of the twelve universes could happen very soon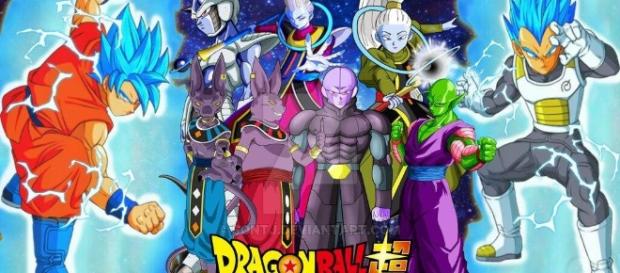 Currently, the animated series of "Dragon Ball Super" is in the episode number 68, while the next and expected chapter will be released this coming Saturday. As it is known, the saga involving Black Goku and the official plot of the future of Trunks are coming to an end, which would end in December, and not in January, as many speculated and rumored on social networks. These statements were taken from a Japanese source via Twitter. It is good to say that this new information is not officially confirmed by Toei Animation, but the spoilers and previews given before by this source have been accurate.
'Dragon Ball Heroes'
In an event related to "Dragon Ball Heroes," celebrating six years, it was attended by great and important guests, such as Mazako Nozawa (the official voice of Son Goku) and Ryo Horikawa Tenno (the official voice of Prince Saiyajin). Both revealed some details that would contribute much to the current plot of the animated series. Some fans, who attended this ceremony, managed to gather some news regarding what was said at that time. In summary, we will highlight four very important details of this event.
Four points to highlight of the event
The expected and feared grandiose fusion of Goku Black and Zamasu, will retain only the emblematic voice of the aspirant to supreme Kaioshin of the universe 10. In other words, there will be no double sound of voices.
It has been officially confirmed, the union of bodies of Vegeta and Son Goku, to give life for the second time to Vegetto. Playing both characters, both will join their voices for fusion.
Everything seems to indicate that Zeno-Sama will not intervene in the battle of the future.
The true solution to defeat the current fused villain would end up being the Mafuba urn, which for obvious reasons would have already been repaired by the Saiyan of the future.
The last detail, and perhaps the most important of the whole ceremony, is that it has been mentioned that between December 17th and 18th, the beginning of a new storyline will be announced. It is not known yet, what the new saga is about, but it is presumed that it could be related to the tournament of the twelve universes.
Next, we will show you the progress of the upcoming chapter of the series, with some leaked information about this saga. Enjoy it, and stay tuned. And, in the meantime, we await the arrival of the next chapter.
Click to read more
You will watch a video to read the news
or