'Ben & Lauren: Happily Ever After?' finale: Will this show return for season 2?
Everyone is curious to see if Ben Higgins and Lauren Bushnell will return to television once again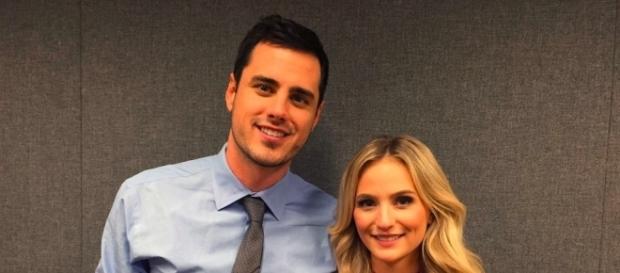 Tonight was the big season one finale of "Ben & Lauren: Happily Ever After?" Now fans are curious if Freeform will bring the show back for another season or not. Ben Higgins and Lauren Bushnell went through a few issues, but these two still look like they are going strong and that marriage could end up happening. So will their show be coming back?
Ben and Lauren reveal their future plans
As of right now, the future of "Ben & Lauren: Happily Ever After?" is not known. Lauren Bushnell said, "We really don't know.
We're trying not to think too far. Until that's something that's actually presented to us, we haven't really even thought about it." this couple has spent a lot of time doing reality television, and it looks like it finally might be time for Ben and Lauren to move on from reality television at least for a while.
Ben Higgins did share that they are still talking about the wedding. He said that Lauren brings up stuff about it, but it doesn't sound like they are ready to get married just yet. As of right now, Ben and Lauren aren't even sure if their wedding will be on television when they decide to do it.
The fans would love to see it, but if they wait too long then it wouldn't be worth it to ABC to air it. They have done a lot of weddings over the years, but a few couples haven't even been offered the option of a televised wedding.
Ben does plan to watch Nick Viall as "The Bachelor" 2017, which will start airing in just over a month. This is going to be a great season it sounds like. Now if Ben and Lauren end up being filmed again, that is still up in the air. There is also the option that they will decide to pick up a similar show with another couple who found love on reality television instead of bringing Ben and Lauren back for another season.
Are you hoping for a second season of "Ben & Lauren: Happily Ever After?" Do you think this couple will ever get married? Sound off in the comments section below on your thoughts, and don't miss Nick Viall as "The Bachelor" when it starts airing in January on ABC.