Bella Hadid and The Weeknd split: are they still together ahead of the VS Fashion Show?
Bella Hadid and her boyfriend, The Weeknd, were rumored to have split earlier this month, but it sure doesn't seem that way.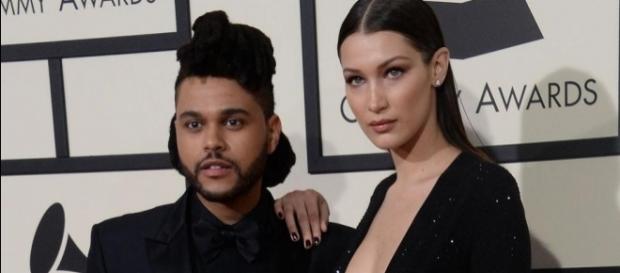 Is Bella Hadid single, or is the model still dating The Weeknd? Although both parties have remained completely silent, rumors are swirling which suggest that Hadid and the singer never actually broke up as a prior report claimed. Weeks ago, an Us Weekly report claimed Hadid and The Weeknd, whose real name is Abel Tesfaye, had broken up after nearly two years of dating due to their equally busy schedules. According to a statement from a source at the time, Hadid and Tesfaye parted ways amicably and still had plenty of love and respect for one another.
The source also claimed Hadid and her alleged ex-boyfriend would remain friends and said it had simply gotten too hard for the two of them to coordinate their schedules.
Bella Hadid met The Weeknd in a professional setting
Back in April 2015, Tesfaye asked Hadid to appear in his artwork for his album, "Beauty Behind the Madness." Then, shortly thereafter, the model starred in his "In the Night" music video. Although the idea of working together may have seemed like Tesfaye's way of getting a date, he has insisted that he simply wanted to work with Hadid.
One year later, Bella Hadid and The Weeknd stepped out together at the 2016 Grammy Awards, and months after that, Us Weekly magazine confirmed they were an item. "I'm dating Abel," Hadid later told Glamour magazine.
Bella Hadid's alleged breakup may not have happened
While the model and singer have allegedly split, the couple was seen together last month in Tokyo, and, earlier this week, they were reportedly spotted in Paris, France, where Hadid will soon appear during the 2016 Victoria's Secret Fashion Show.
Ironically, The Weeknd is a scheduled performer while Hadid will be walking in the show.
During her trip to Paris from The States, Hadid was caught looking at photos of herself and Tesfaye by one of her fellow Victoria's Secret models, who was with her on the plane. As a Bella Hadid fan page on Instagram pointed out, via Teen Vogue, neither Hadid nor Tesfaye have confirmed their split and the idea of a breakup may be an effort to get additional attention for the upcoming fashion show.
Click to read more
You will watch a video to read the news
or