The 44th Annual American Music Awards of 2016 held November 20, 2016, hosted by Gigi Hadid and Jay Pharoah was considered a huge success for the whole music industry. A great number of performances from different artists was shown to millions of viewers around the world.
Red carpet highlight
One of the main highlights of the event is the parade of all artists on the red carpet. As the as red carpet rolled out, excitement over the event took place. Gigi Hadid, host of the American Music Awards wore a white off-the-shoulder gown and looked very confident and sophisticated. Lady Gaga looked amazing in her white casual attire and wearing a big hat. Arianna Grande looked gorgeous in her red gown - winning artist of the year. Other attendees, including Fifth Harmony, looked sexy with their personal style making them shine for the rest of the night.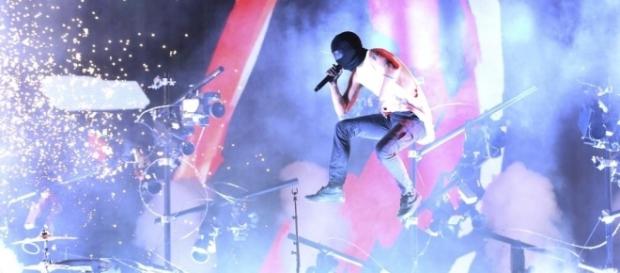 The performing artists
The music awards are incomplete without the performances of different artists. DJ Khaled performed one song - his star track "Do You Mind," which will feature Nicki Minaj, Rick Ross, Future and August Alsina.
Ariana Grande and Nicki Minaj's brought the sexiness to the stage as they performed "Side To Side" as a duet. John Legend became emotional while performing "Love Me Now. This was the night for Green dDy as they stunned the pop crowd by performing their Revolution Radio single "Bang Bang" adding punk politics into their performance.
Other highlights
Other highlights of the event were the performances by Lady Gaga, the Weekend, and Bruno Mars,The Chainsmokers, Ariana Grande, Shawn Mendes, Maroon 5 and Kendrick Lamar, John Legend and Shakira.
Aside from the performances, the much-awaited award was given to the winners who are assured of success. Selena Gomez got the award for Favorite Pop/Rock artist. She took some moments to challenge the audience in her speech. Gomez has been gone for a while due to health issues and made a huge come back on the awards night.
Justin Bieber, who performed songs from his tour in Zurich, Switzerland, also won four awards. Ariana Grande, who won the Female artist of the year also got emotional in her speech that earned her loud applause from the audience. Actor Robert Downey Jr. presented Sting with the American Music Awards' "Award of Merit."
Below are the lists of the American Music Awards winners
Artist of the Year: Ariana Grande
New Artist of the Year: Zayn
Favorite Pop/Rock Male Artist: Justin Bieber
Favorite Pop/Rock Female Artist: Selena Gomez
Favorite Pop/Rock Band/Duo/Group: Twenty One Pilots
Favorite Pop/Rock Album: Purpose – Justin Bieber
Favorite Pop/Rock Song: "Love Yourself" – Justin Bieber
Favorite Country Male Artist: Blake Shelton
Favorite Country Female Artist: Carrie Underwood
Favorite Country Duo or Group: Florida Georgia Line
Favorite Country Album: Storyteller – Carrie Underwood
Favorite Country Song: "Humble and Kind" – Tim McGraw
Favorite Rap/Hip-Hop Artist: DrakeFavorite Rap/Hip-Hop Album: Views – Drake
Favorite Rap/Hip-Hop Song: "Hotline Bling" – Drake
Favorite Soul/R&B Male Artist: Chris Brown
Favorite Soul/R&B Female Artist: Rihanna
Favorite Soul/R&B Album: Anti – Rihanna
Favorite Soul/R&B Song: "Work" – Rihanna featuring Drake
Favorite Alternative Artist: Twenty One Pilots
Favorite Adult Contemporary Artist: Adele
Favorite Latin Artist: Enrique Iglesias
Favorite Contemporary Inspirational Artist: Hillsong United
Favorite EDM Artist: The Chainsmokers
Video of the Year: "Sorry" – Justin BieberTop Soundtrack: Purple Rain
Collaboration of the Year: "Work from Home" – Fifth Harmony featuring Ty Dolla Sign
Tour of the Year: The Formation World Tour – Beyoncé
Special award: Award of Merit: Sting