'Real Housewives of Atlanta': NeNe Leakes in ugly encounter with fan at the airport
Don't miss our Facebook page!
Like Blasting News page on Facebook: we will keep you updated with all the latest news.
Bruno Mars is a talented singer, comedian, actor and performer. His charismatic charm and boyish appeal spotlight Mars in a lovable light, and fans flock to each new tweet and Instagram post. In early October, Mars gifted his admirers with a hit single and music video. Similar to his past song "Uptown Funk," the latest smash "24K Magic" beats to a groovy mixture of rhythm and soul. Lyrics like "We too fresh/ Got to blame it on Jesus/ Hashtag blessed" zap comatose listeners into singing and dancing fits.
The irresistible tune, upbeat words and overall sound of his jam switches any boring trip, jog, party or karaoke night into energetic madness. Now that his video marks in the millions, and his sales skyrocket with each click and press, Mars is ready to share the magic.
The anticipated debut
"Saturday Night Live" mixes humor and entertainment into every viewer's abode. On Mars' October 15th appearance, he dazzled the crowd with his vivacity, animation and flair for execution.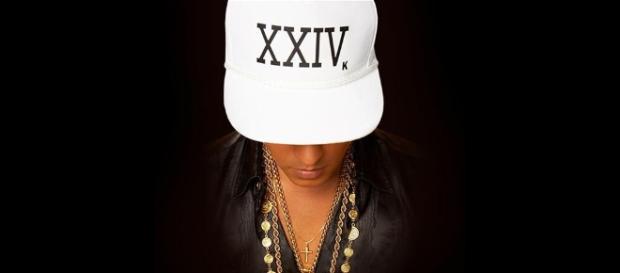 People both there and away felt the passion and intensity of Mars' presence, and whether they wanted to or not, their feet tapped and their hands clapped. Mars didn't just deliver his work, he performed with precision, attention and enthusiasm. Even though that night's host Emily Blunt cruised through her sketches, the real show began with the camera on Mars, as his extravagant moves, smooth sound and spectacle broke sound barriers.
Thank you for the new album, Bruno!
Before "24K Magic" blasted through wavelengths, Mars, in appropriate capital letters, announced that "MY ALBUM IS DONE!" Since his last studio album was released in 2012, followers have been begging for shiny new songs.
Unfortunately for his supporters, they will have to wait until November 18, 2016 for his unnamed baby. Thankfully, Bruno Mars decided to present his fans with nine fresh tracks before November 24, 2016 or Thanksgiving. Even though the holiday is over a month away, at least us Martians won't have to wait another four years.    
Click to read more
and watch the video