'The Flash' season 3's Jesse Quick will debut powers to 'disastrous consequences'
Jesse Quick is all powered up on 'The Flash'! Can she follow Barry's lead or will she run headlong into disaster? Teasers for 'New Rogues'!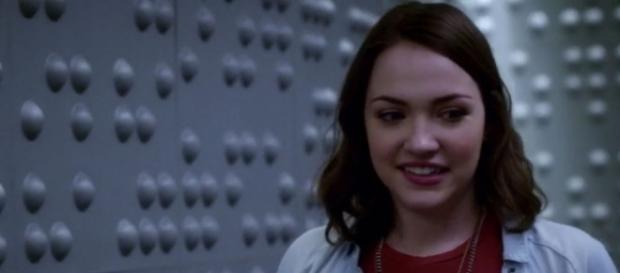 'The Flash's' Jesse Quick is off and running
The Earth-2 genius will return to Central City later this month, this time imbued with all the powers of a speedster. While the youngster will undoubtedly be stoked with her new role as a Flash heroine, her father won't be particularly keen on the idea. Harry (Tom Cavanagh) saw just how dangerous Barry's (Grant Gustin) life became in season 2 – broken back, murdered father, disintegration into the Speed Force – and he'll be loath to see Jesse (Violett Beane) heft that mantel.
Luckily, the Scarlet Speedster will be on hand to give Quick a few lessons. STAR Labs' Earth-2 compatriots will return in episode 3 ("Magenta"), and, by the time episode 4 rolls around, Barry will have enrolled Jesse in his speedster school. Unfortunately, the teen is full of headstrong youthful exuberance which, when combined with supersonic speed, creates an explosive combination.
'New Rogues' goes wrong
"Barry continues to train Jesse and when a new meta human, Mirror Master (Grey Damon), appears on the scene he lets her tag along" as Damon's villain teams up with The Top (Ashley Rickards) to take on Captain Cold (Wentworth Miller) during Oct.
25's "New Rogues." "Jesse is quick to join the chase but defies one of Barry's orders which results in disastrous consequences."
It's a good thing the reverberations from the Flashpoint timeline will take the edge off of Harry's deadly anger. No father likes to see their child in danger, and the Earth-2 scientist went to extremes to save his daughter in season 2. Now, however, viewers will get to see a lighter side of Dr. Harrison Wells.
"Tom Cavanagh is playing a new version of Wells which has presented an opportunity for a lot of comedy, more so than in the past," Gustin recently told IGN.
Violett Beane previews Jesse Quick
It remains to be seen if Jesse's new abilities are a result of last year's "Rupture" or if it is merely a product of "The Flash's" new reality. Either way, Beane is stoked to finally put the "Quick" in Jesse Quick.
Well it's out people! Episode 3 baby. #JesseQuick returns ⚡️ #TheFlash pic.twitter.com/wzkR36lSnu

— Violett Beane (@violettbeane) September 30, 2016
Find out more when "The Flash" airs Tuesdays at 8 p.m. ET on The CW. Click the video below to see a preview for the series' next episode, "Paradox."