'Teen Mom OG'; Ryan Edwards drug rumors continue to swirl
Is Bentley's father, Ryan Edwards, using drugs? Many fans seem to think so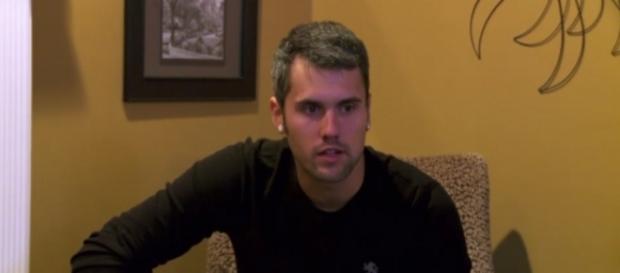 "Teen Mom OG" fans are accusing Ryan Edwards of using drugs after last week's episode aired. Some viewers believe that Ryan, who is Maci Bookout's ex-boyfriend, and father to little Bentley, could have substance abuse issues. According to Wet Paint, fans started wondering if Ryan may be on drugs after watching a scene where he describes a huge fight he got into with his father, Larry, over some "allen wrenches." The fight was so bad that is caused Larry to kick Ryan out of the house. Later, Larry revealed that he doesn't want anything to do with Ryan ever again, calling him a "bum" and a "blood sucking leech." Larry went on to say that he is tired of Ryan's behavior, and that he's done with his son altogether.
Is Ryan using drugs?
The drug rumors started buzzing when Ryan's eyes appeared to be huge with big dilated pupils in a couple of scenes. Fans immediately began to wonder if the "Teen Mom OG" dad was using some sort of substance, and if Bentley was safe in his care. Over the course of the most recent season of the MTV reality series, Ryan's ex Maci Bookout has been complaining that Ryan has been slacking in his role as a father, and that he has a big brother relationship with Bentley. Maci also revealed that Ryan rarely comes to Bentley's baseball games, and doesn't make an effort to bond with his son.
Could drugs be the reason for Ryan's lazy parenting?
Bentley's caught in the middle
In a past episode of "Teen Mom OG," Maci questions Ryan's mental state, asking if he possibly has a chemical imbalance keeping him from being a good dad. Bookout revealed that Ryan has no other children and no job to keep him busy, so why is he not involved in Bentley's life more? Meanwhile, Bentley has Maci's husband, Taylor McKinney, to pick up the slack. Taylor coaches Bentley's baseball team and has become a huge role model in the little boy's life, which seems to be what he needs with Ryan Edwards absent much of the time.
Sadly, the entire situation has seemed to take a toll on little Bentley, who didn't even want to visit Ryan on father's day after he didn't come to his baseball championship game.
Click to read more
You will watch a video to read the news
or