Megyn Kelly slammed by Newt Gingrich on-air for preoccupation with sex around Trump talk?
Newt Gingrich put Megyn Kelly in her place after throwing out the term 'sexual predator' when talking about Trump?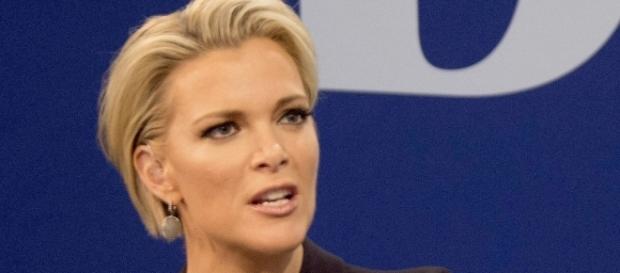 Megyn Kelly met her match when she invited Newt Gingrich to sit down with her on "The Kelly Files." Kelly's tendency to toss terms around like "sexual predator" and "sexual assault" when conversing about Donald Trump peeved Gingrich. She was talking about the recent barrage of accusers coming out of the woodwork pointing the finger at Trump. This kind of talk just didn't sit well with the former Speaker of the House. 
Gingrich calls Kelly out for flamboyant use of 'sexual predator'
Gingrich let Kelly know in no uncertain terms that she is a woman who is "fascinated with sex!" The heated exchange was "uncomfortable" to say the least as Gingrich put Kelly in a place she is seldom seen, searching for words.
Kelly lambasted
According to The Hollywood Reporter, this conversation between Gingrich and Kelly saw Gingrich "striking back hard" at the Fox News anchor. He asked Kelly to go back over her own tapes from her latest shows so she can actually get a gander at just how obsessed she really is with the subject of sex.
Roll out the tapes!
It goes without saying that the Fox News channel didn't oblige the former Speaker's request. There were no tapes of Kelly's "sexual predator" spews rolled out to prove the point that Gingrich was attempting to make.
Kelly and Trump -- no love lost there!
It is no secret that Kelly is not a fan of Trump, although many credit Trump for putting Megyn Kelly's career up a few notches. Kelly became a household name after the very heated Republican Debate that she moderated with Trump in attendance. Kelly didn't really ask Trump questions, she threw out some disparaging accusations that were circulating about Trump at the time, then asked him to comment.
Trump's run-in with Kelly
She asked Trump about the words he has used for women in the past such as "fat pigs" and "slobs." This was not the same format that she used with the other candidates on stage as Kelly appeared to be more accusatory rather than stating the facts for the question when it came to Trump.
The GOP candidate picked up on this immediately, as did the audience. Trump then told Kelly that she wasn't being very nice to him and that he's been nothing but nice to her in the past.
Gingrich told Kelly that she was not only fascinated with sex, but she also doesn't care about public policy. She brought up that tape of Trump where he was talking privately, or so he thought, with the Access Hollywood reporter. She questioned Gingrich about Trump's vile conversation and asked if the Republican Party had picked the right candidate or not. This is when Gingrich asked Kelly if she considers Bill Clinton a sexual predator.
Puts Kelly in her place?
He told Kelly that she couldn't defend the statements she was throwing out about Trump possibly being a "sexual predator." He also said he was "sick and tired" of people like Kelly using "inflammatory" language "that's not true." Kelly told Gingrich to go work on his anger issues and defended her line of questioning because she is determined to find "what we're getting into in the Oval Office."
Click to read more
You will watch a video to read the news
or