Mariah Carey demands $50 mil from ex James Packer after he bizarrely dumps her
James Packer splits in Bryan Tanaka cheating, big spending, anger rumors but it'll cost him: Mariah Carey wants $50 million for pain and suffering.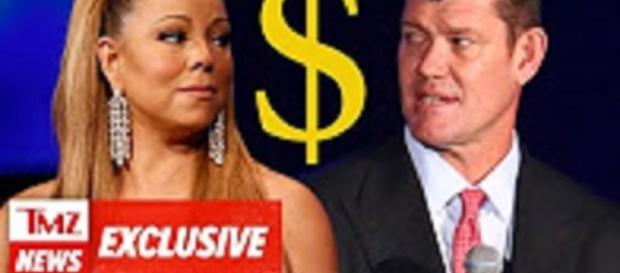 You may know that Mariah Carey and boyfriend James Packer aren't doing well. You might be surprised at the reasons suggested--her cheating with backup dancer Bryan Tanaka, his jealousy and anger, her big spending, his love of privacy, her reality TV show "Mariah's World." What will shock you is the bizarre way Packer dumped Mariah and her outrageous demands for $50 million in damages
Mariah Carey reads about breakup
Imagine you pick up a magazine to peruse the latest celeb scandal when you discover your own name.
That's how the "Mariah's World" star found out that Packer had left her--in Woman's Day. The last she knew they were having problems, but the celebrity was pretty sure they could work it out. Then all of a sudden, not only has the boyfriend split and not told her, but Mr. I-Want-My-Privacy went and dished the breakup to the media! 
Mariah Carey cheater, big spender, or both? 
To make matters worse, Packer didn't really say why he packed it in, only that he did. The Australian playboy is reported to have been insanely jealous of Mariah's very public performing career and her tumultuous relationship with Nick Cannon.
The couple was dogged by rumors that Carey was having a fling with Bryan Tanaka, one of her backup crew. She debunked that story saying they were close but just friends. A lap dance she gives Tanaka in one music video was said to be particularly disturbing to Packer. Mariah's also supposedly a lavish spender and the billionaire Packer not so much. 
Mariah Carey fears losing Packer or losing his money?
But the tightwad may have to part with some of his money. Sources claim that his temper has been growing increasingly more volatile.
He apparently blows up over little things and Mariah claims some abusive behavior. There was an epic row over her upcoming reality show when the pair was vacationing in Greece. Mariah was heartbroken over the split but could be appeased with a $50 million cash settlement. She claims trauma from his anger made her cancel shows and lose money. Plus she was promised some gifts she never received.