'Kate Plus 8' a conquest for Kate Gosselin who eats, breathes and lives fame?
She's baaaack - Kate Gosselin has another season of 'Kate Plus 8' in the works as she's made it her life's work securing venues to assure her fame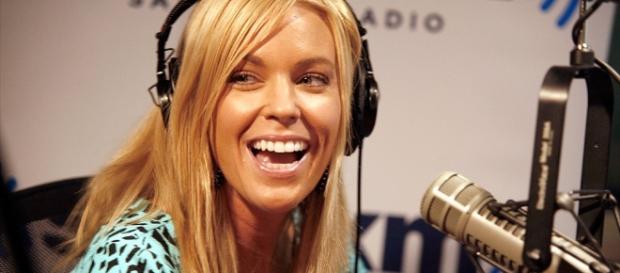 TLC has decided to bring back "Kate Plus 8" for another season after this on again-off again show struggled for viewers last time around. For over a decade Kate Gosselin has managed to keep her name in the headlines with a few reality shows, and gigs on "Celebrity Apprentice" and "Dancing with the Stars.'  
Kate's heyday come and gone?
Kate and Jon Gosselin burst on the reality show scene back in 2007 with "Jon and Kate Plus 8" and it was a TLC success with over 10 million viewers at one point tuning in each week to watch the escapades.
Then the couple announced they were divorcing and the ratings waned. "Kate Plus 8" was born from the rubble, but it never took off like the original show when both parents were raising the kids.
Reveals one son put away for treatment
Now "Kate Plus 8" is back for a new season with the matriarch manning the helm of a household with 15-year-old twins and 12-year-old sextuplets. In a recent interview Kate disclosed a very personal bit of information about one of the sextuplets, Collin. She said he was away in a facility getting treatment.
Later it was learned that the 12-year-old was suffering with anger issues and this is what they are seeking to treat him for. Was Kate's reveal a way to explain his absence from the up and coming show? Jon Gosselin was more than furious when he learned Kate gave out that information about their son to the public, as it's tough enough being a kid today without being tagged with a stigma.
Show gets in way of relationship
The show will premiere the new season in January and according to McCall Magazine, it will be a full season.
At one point between doing all her different gigs, Kate Gosselin was dating billionaire Jeff Prescott. That didn't last as he soon learned that Kate was so obsessed with securing a reality show that it left him feeling he was nothing more to her than a ploy in her quest.
In an article from Celeb Dirty Laundry last year, Prescott learned that Kate only wanted him around to make her reality show more interesting. It wasn't the kind of relationship that he wanted so he basically dumped her.
Jon Gosselin does about-face!
On another note: Jon Gosselin, who many applauded for his constant attempts to keep the cameras out of his kid's lives, suddenly says he doesn't regret having the kids do the show.
What's up with this about-face?
Apparently it suddenly occurred to this father of these eight kids that they were all in private schools and they have things that Jon never had growing up. Now he feels it was beneficial monetarily wise for the kids to have cameras in tow for the two reality series. So apparently this "Kate Plus 8" new season is OK with him. This was the opposite of what Jon Gosselin had preached for years. 
Click to read more
and watch the video
or