'DragonBall Super': release date for the new saga is confirmed
Finally we have the details of the new storyline for the upcoming saga of the series.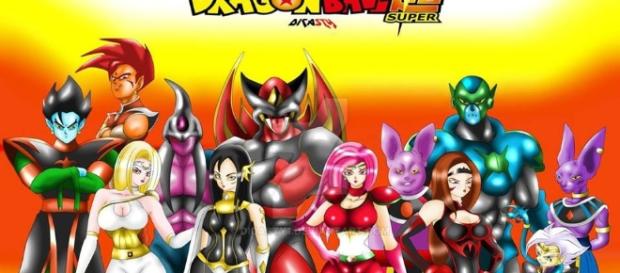 The presentation and anniversary event (number 6) of "Super Dragon Ball Heroes" showed some spoilers of this Trunks saga we have been speaking about. It has also confirmed the new storyline of the upcoming saga, written exclusively by Akira Toriyama. In this note we will tell you when this saga will be released, along with some other details.
A few months ago we received confirmation that Akira Toriyama had already finished the storyline for this future Trunks saga, although it surely had some modifications along the way, but what we can be sure of is that Toriyama has had plenty of time to work in a new story for the series. And now, because of this event, we know that on December of this year the new saga will be released.
 The details so far
The storyline will be presented with some designs from Akira Toriyama, as well as the script itself. The place for the presentation will be at the Jump-Festa, which will be taking place in that month (December 17th or 18th, in Japan). The storyline, along with the main characters, are still a total secret, and we are unaware if future Trunks will still be in the series, or if he is coming back to his world (that he defended so fiercely).
On the other hand, a meeting between Goku and Zeno and the tournament of the 12 universes is still pending. We also need to know more about Universe 10, the Gods of Destruction, the Universe 6 and the planet Kyabe, which is its Saiyan world.
Let's remember that the actual story is taking place in the year 780 approximately and that in year 784 the great tournament of the 12 universes will begin, in which we will met Uub, setting an end to "Dragon Ball Z." The big question is…will we see a new storyline based on the time before the battle between Goku and Uub, or are we finally going to see something based on the years that followed?
 In summary
We expect the next storyline to begin in December, but we are not discarding some episodes to fill the gap between the sagas.
This may very well mean that the new episodes of the upcoming saga will be finally televised in January 2017.
Click to read more
You will watch a video to read the news
or