'Dragon Ball Xenoverse 2': new villain and storyline of the game revealed
We show the appearance of one of the strongest villains of the game with revealing details.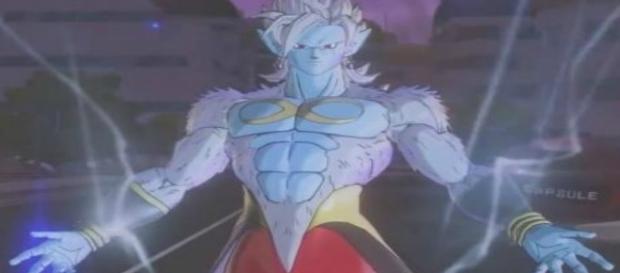 It has leaked a few hours ago, a video of the game with some interesting details about the story arc summarized. The apparent video was removed, but we find different sources, and another video that realizes the truth of these details. The villain in itself could be the final enemy of the game and in the gallery you can see some pictures. On the other hand, we will tell part of the story arc of the game, which will be unveiled in just 5 days. Next, we will be talking about it. Let's see below.
The Saga of Golden Freezer
In the saga of Golden Freezer, we will see how Metal Cooler is revived, both warriors will fight against the Saiyans (Goku and Vegeta).
Wiss will be prevented by Towa, using his return in a few minutes, while Bills wants to destroy it. However, they can return to rebuild the Earth (as in the movie and anime), with the difference between Frieza and Cooler do not die. On the other hand, in the saga, Mira, Bardock will come from helping, without wearing his oppressive mask.
The new villain
The name of the new villain in the game is (Mira), which is presented in its final form after absorbing Towa. Apparently, the appearance of this new villain is similar to that previously seen, but with some changes in personality, which makes it looks like a Saiyan.
As it is shown in the video, the body of this new character now, looks like a Super Saiyan Phase 4, that one that we saw in "Dragon Ball GT," with an ape-like body. Of course, this time its cloak is not red, or brown, this time we see it in a silver or gray color. Also, it can be seen, that the symbol of Towa is present in the body of Mira, and also has some earrings.
Game over:
At the end of the game, Goku basically hurts Mira and manages to knock the egg time. Finally, the player beats his opponent with a great Kamehameha, and saves the history.
To all this, Goku wants to eat the egg of time and make an omelet.
Below you will find a video further elaborating the information we have discussed here, offering further insight. Enjoy.
Click to read more
You will watch a video to read the news
or