'Dragon Ball Xenoverse 2': first appearance of Black
We show you exclusively, all the news and a video game that will surprise you.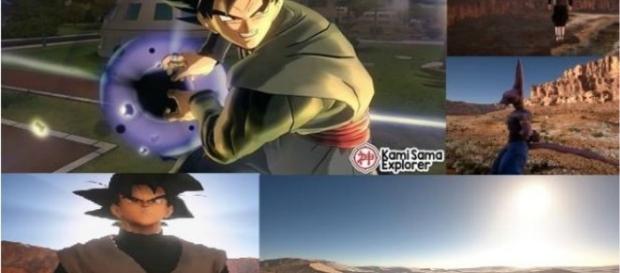 This new Dragon Ball XenoVerse 2 video-game is fast approaching release. With a presale, editions may be purchased -- Black as a playable character. However, for those who cannot access this new edition, surely in an upcoming DLC, they may obtain the character of the Trunks saga. Precisely with the Future Trunks of Dragon Ball Super version, also is the same. Now in addition to some new features of Xenoverse 2, we will show a new video of Unreal Engine where we see a map with characters of Dragon Ball at its best. Can you imagine a new game with this improved technology? Let's see.
The surprising new video
As we can see the video is totally amazing and reveals a vastly superior technology to that used in several official games today. It is still in test stages, but the map can be purchased online. Recall that such projects are generally accompanied by new mods for existing games but at some point may be considered for a personal project, done by fans at least. This video is vastly superior to other videos that were shown several months ago, where a child Goku was touring a map and throwing powers.
Additional Information
Returning to Xenoverse 2, it seems that before the end of the year, we will have the first exclusive content for the game. It has not been specified what it is about, but it is probably something related to Dragon Ball Super. Could it be Zamasu or a fighter in the Universe 6 as a playable character? Recall that the game was developed more than a year ago and has therefore not incorporated characters from the series of Dragon Ball Super, (except the two characters mentioned in the introduction of the note).
What is next?
For now, we have to be satisfied with this official image of Black, while waiting to see if any of the new characters may appear in the future. It would be really great to be able to travel to any of the other universes within the game, as well as visiting Zeno and his assistant, the high priest. But perhaps we could see this more in more depth in Xenoverse 3.
Click to read more
and watch the video
or