'Dragon Ball Super': Why did Zamasu use the fusión if he was immortal already?
We bring answers to one of the most intriguing questions of this future Trunks saga.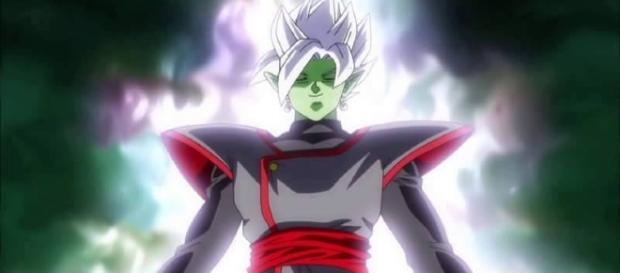 Many fans have been questioning themselves why Black and Zamasu used the fusion if the last one was already immortal? They have also been questioning if this fusion between a mortal and an immortal being will give as a result a much more powerful but also mortal warrior.
Bringing answers to the clues
Going for the first question, we believe that Zamasu has plenty of reasons to use the fusion, regardless of being immortal. First of all,being immortal and invincible doesn't necessary mean that he is powerful, in fact Zamasu needs Black's help to achieve is "0 mortals" goal (besides, Black is the actual mind behind the plan) We have also noticed that apart from needing of someone as powerful as Black to fulfill his goals (eliminating the Supreme Kais of all the Universes, conquer Earth and eliminate Trunks), Zamasu also has airs of superiority, and he is always trying to show the mortals how great his power is.
But he also knows that defeating all the Z-Warriors will take too much time, and that's why he needs of Black and his Super Saiyan Rose transformation. He has even said that he could never defeat Trunks, but he will keep on fighting just to show Vegeta's son how weak he is. Now, while merged with Black, Zamasu will have both the power of immortality and a body of such power that he could easily defeat Goku, Vegeta, and Trunks in no time. Yet, the Z-Warriors still has this Ace in their sleeves…the Ma-fuu-ba. With this technique, it doesn't matter how powerful or immortal an enemy can be, if performed properly it can defeat and seal anyone forever.
Now,answering the second question
We do believe that after the fusion Zamasu will remain immortal, since it would make no sense merging a mortal warrior and an immortal one just to give as a result a mortal warrior. We believe that immortality weights heavier than mortality, so, between these two conditions, the first one should prevail. The truth is that Zamasu has this need of conquering all the Universes and become a Supreme and invincible God. Let's remember that from the very moment Gowasu is killed, Both Zamasus (the one from the present, and his counterpart from the future) they both became Supreme Kais.
This fact allowed them to use the rings of time and the pothala earrings as they pleased. Now they would not only be just Gods, but Supreme and immortal too.
Click to read more
and watch the video
or