'Dragon Ball Super': Vegito Super Saiyan God is confirmed in Japan
The most powerful warrior of the universe seven came back to destroy the villains in a new fusion.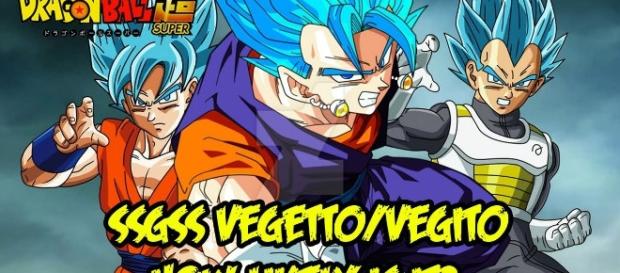 Surprisingly, the official opening of chapter number 64 of the iconic series "Dragon Ball Super," whose plot would show the great fusion of the evil villains (Zamasu and Black), have recently filtered new information by the Japanese media, who has confirmed the emergence of Vegito for the upcoming chapters of the series. Next, we will be talking about it.
The plot
In this context, the Z-warriors only depend on Son Goku and Vegeta to end these universal villains. However, their current powers are not equal at all the power possessed by the antagonists while fused, so thousands of fans around the world have speculated about a possible merger between the two Saiyan warriors to give life to Vegito. Will we really see him again in this series of "Dragon Ball Super"? The answer is yes, and below we discuss why.
A new amazing image was filtered
Just a few hours ago, a Japanese source close to Bandai leaked an image that reveals the possible official titles of chapters 66 and 67 of the series. According to this source, the legendary warrior, better known as Vegito, will make his appearance in these episodes. According to the new information revealed by this source, the appearance of Vegito in this series is thanks to a fusion between Vegeta and Goku, which will result in an amazingly powerful fusion, never seen before, to face the new fusion of Black and Zamasu.
This new image, which only contains the letters with the mentioned titles, can be seen fully in the picture gallery of this note, exactly on the top left.
Additional information
Chapter 66 would be released exactly on Saturday, November 12th this year (November 13th in Japan), and it will have as its official title: "This is the last great alternative to defeat Zamasu!" The great fusion is done! Be witness to the birth of Vegito.
Below you will find a video further elaborating the information we have discussed here, offering further insight.
Enjoy. And in the meantime, fans across the globe will have this fusion to look forward to as we wait to see it in action.