'Dragon Ball Super:' the next legendary Super Saiyan -- the son of Broly
Broly's son could be the next Super Saiyan legendary and may appear in the series!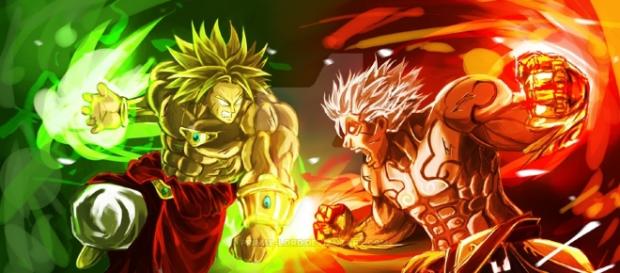 News about 'DBS' is coming to talk about Broly's song, the legendary Super Saiyan
In the emblematic series "Dragon Ball Super" we have seen a Saiyan called Kyabe, he's a Saiyan of other Universe that participated in the tournament created by the god of destruction, champa-sama and Bills-sama, accompanied with their angels Wiss-san and Vaddos-san. This tournament was created with the purpose of the Super Dragon Balls. In the tournament, Kyabé participated in the opposing team of Goku and company. Race Saiyan still has not spread, there is still a Super Legenday, and this is the son of Broly.
The role
The role of this character will be important among the chapters 100-120 in "Dragon Ball Super." It appears as though assistant Goku and his friends will face more powerful enemies in the upcoming episodes. They also have the opportunity to come and fight against them. Legendary could beat the Saiyan race, specifically race Vegeta and Goku, as it is purebred, like the father of Vegeta.
"Dragon Ball Super" will cover a host of characters, many of them will have the role of enemies, friends and others like Goku's team.
Akira Toriyama is giving us good chapters and good information, there is no doubt that this series will be the best, perhaps the best anime in history, considering that this was the best in the 90's.
Additional information:
The character Broly appeared in the film, but did not appear in the anime "Dragon Ball" or "Dragon Ball Z," much less in "DB GT." This character was featured in the movie ''Broly, The Legendary Super Saiyan." Broly is the strongest of all the Saiyans and now that all 12 universes are going to fight he might be in 1 of them and if he is, it will make "Dragon Ball Super" even more amazing than it already is.
Note:
This article was created by the team DBSNEWS, it consists of synopsis and of what can happen in the anime or series. Keep in mind that each character legally belongs to the Dragon Ball series, either a movie or manga. Toei Animation is responsible for creating all these characters.
Click to read more
You will watch a video to read the news
or