'Dragon Ball Super': official synopsis of Episode 62
We show exclusively the synopsis of the upcoming episode that may surprise all fans, according to Fuji - TV.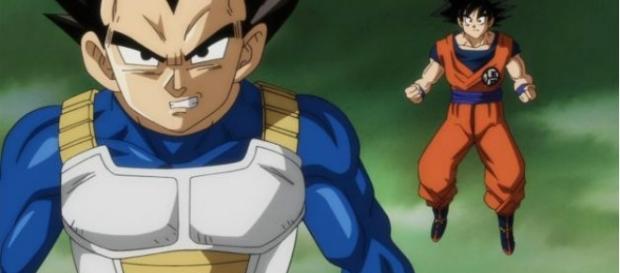 In Dragon Ball Super, Vegeta has played a leading role since he decided to train with Wiss on the planet Bills. After passing unnoticed in the saga of the Battle of the Gods, he took center stage along with Goku and led the next two sagas, (The Resurrection of Frieza and the Universal Tournament Champa). Now, in the saga of Trunks, we see that he is taking center stage along with his son and Goku. We even see several changes in the attitude of Vegeta, who now, does not hesitate to say he wants to fight for his son Trunks and defending the world of the future, something unthinkable just a few chapters ago. Now, Fuji-TV on its official website has revealed the official synopsis of Chapter 62. Next, we will be talking about it.
Official Synopsis according to Fuji-TV (Episode 62):
Trunks will turn his power and fights face to face against Black. He asks the others to come back, while they have the chance. Vegeta is forced to take a difficult decision.
The plot
Trunks will fight face to face against Black, as Goku and the others escape and return to the present. However, Vegeta does not seem very convinced to leave his son alone against two fearsome villains. Surely, we will see an epic scene where the Prince of the Saiyan race will have to choose in leaving his son alone in combat and seeking an alternative to defeat the villains, or if he stays to fight and possibly find death sooner or later.
What is next?
It seems that we will have a new touching scene between Vegeta and Trunks, the first with the difficult decision to take, the second fighting with all his strength in his new state of Super Saiyan Phase 2. Besides this, we will see how Goku seeks a strategy to beat Black and Zamasu and the way in which he is advised by Piccolo.
Gohan appears but only for doing the domestic works with Chi-Chi (Milk), helping with shopping as once did Piccolo in another saga. It is good to note, that this is the official synopsis, which has been leaked by Fuji-TV.
Stay tuned for more information as it becomes available!
Click to read more
You will watch a video to read the news
or