'Dragon Ball Super': new evolution of Future Trunks
The new transformation of Future Trunks will surprise all fans of 'Dragon Ball Super' series.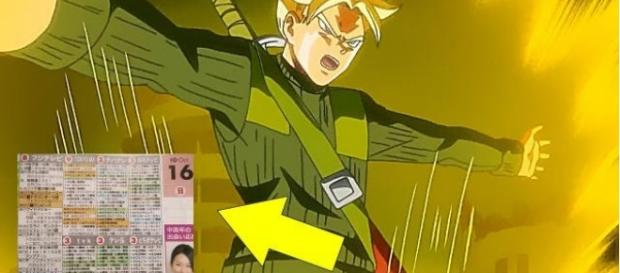 Last week, it was filtered --  the titles of episodes 62 and 63, of this series of Dragon Ball, in which it was revealed -- interesting details about what will happen in the coming days in the series. However, of these two titles, there is one that stands out, because it refers to a new transformation of Futures Trunks. Recently, a Japanese source leaked new information making reference to this saga. Next, we will be talking about this new transformation.
The new evolution of Future Trunks
Undoubtedly, Future Trunks is one of the strongest warriors in this series, despite his current transformation, which is not the most powerful that exists in the series, however, he managed to give a great battle against Black Goku, and Zamasu respectively.
According to a Japanese source, Trunks, together with his father and Son Goku, will face Black and Zamasu, with Vegeta being the first to face these powerful villains full of evil, because of the thirst for revenge that he still has before ultimately losing the fight against them. According to new information, Trunks will be demonstrating a great power, and a new transformation, which has never been seen before in the series of 'Dragon Ball Super.'
Additional information
The source also said that Black could have stopped dying Vegeta or failing Bulma, who according to this source, he was traveling together with the Saiyans.
Moreover, it is not confirmed yet who is going be the opponent of Goku, logically he would have to fight against Zamasu, which is presumed to be below the level of the Saiyan, because of his past fight against Trunks, in which he was mercilessly beaten. For now, only it is expected that the son of Vegeta accesses a new transformation that logically should be the Super Saiyan Phase 3, because the phase of God, for now, would be very forced.
It is worth saying that according to the source that revealed this new information, these new revelations will be confirmed by Toi Animation and Bandai in the coming days.
Watch the video below: