'Dragon Ball Super:' last minute. Zamasu saga ends at hands of God Zeno
Following the revelation of episode titles 66 and 67, it's already known -- the end of the current arc.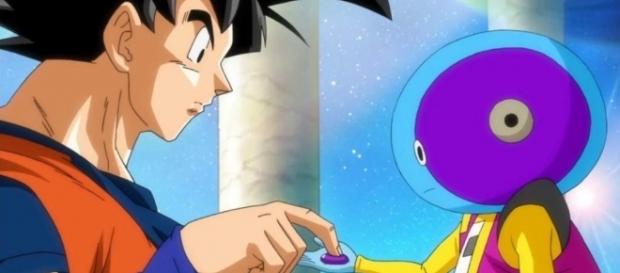 The Zamasu saga is coming to its end! And what better way than with the emergence of the most powerful God from the 12 universes.
Spoiler alert!
We review what will be the end of the saga of Zamasu and Black, so if you don´t want to know in advance what will happen, you should wait to see the upcoming episodes before the information below.
Episode 66: The last lap: The appearance of Vegeto
Episode 67: A visit of King Almighty! Bye Bye Zamasu
According to latest leaks in networks, chapter titles 66 and 67 to be transmitted in November are the two mentioned, and that would end the saga of Zamasu and Black, and it is around this last chapter so we conclude that the end of Zamasu (and Black) is imminent. This fact is supported by the arrival of the most powerful being in the Dragon Ball Universe (and universes), the Zeno Sama God.
More information
Apparently the power of the fusion of Goku and Vegeta will not be enough to end the recent union of the two Zamasu gods, so to be almost defeated, would come from the main timeline, and require the supreme god to end once and for all. As for how he comes, it is not known, but knowing the touch of grace, characteristic of master Toriyama, it is possible that by accident, Gokú touches the button that Zeno himself gave in his last outing, which let him know that he would come if needed.
Seeing the bad intentions of Zamasu, he being a God of creation, and not doing the work for which he was created, Zeno was angry with this and even more to see that has given many problems to his friend Gokú, so he would not hesitate to kill the antagonist of this story arc. While Zamasu and the subsequent fusion would enjoy immortality, remember that Zeno Sama is the supreme God above all things, with the power to finally defeat Zamasu.
With this plot, this particular saga would find closure, giving way to one that was pending for some time, the tournament of the 12 universes.
Although it is possible that between one frame and another one filler is present, we may eventually see Goku and Vegeta cancel the fusion, and find out what ultimately happens to Future Trunks.
Click to read more
and watch the video
or